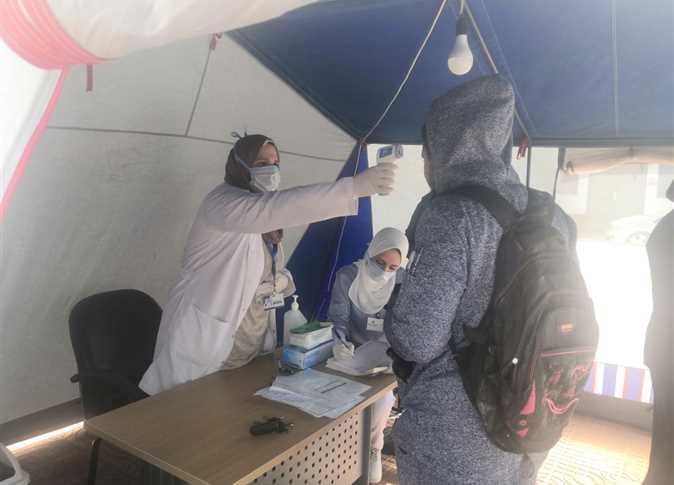 Egypt's Health Ministry on Monday confirmed 631 new coronavirus cases bringing the country's total up to 191,555, ministry spokesperson Khaled Megahed announced.
The total number of COVID-19 deaths has now reached 11,340 nationwide after the ministry announced 40 deaths.
And 533 patients were discharged from quarantine at isolation hospitals, raising Egypt's total number of fully-recovered cases to 147,767.
A third wave is coming, warned President Sisi's health adviser Mohamed Tag El Din, forecasting that celebrations during the holy month of Ramadan will likely lead to an increase in cases.
The Egyptian Cabinet also announced on Sunday that all outdoor concerts, festivals, and cultural events may operate at 50 percent capacity.
Egypt launched its vaccination campaign on January 24. The Health Ministry is currently working to vaccinate medical staff, people over the age of 65, and those with chronic illnesses. The ministry has opened registration for the jab online.
The vaccine will cost no more than LE200 per person, Health Minister Hala Zayed announced, with low-income folks eligible to get their doses for free.
Egypt is currently using China's Sinopharm vaccine for its campaign and has received doses of the UK's AstraOxford vaccine. The ministry also plans to employ Russia's Sputnik-V vaccine, once it makes its way to Cairo.
AstraOxford and Sputnik-V received emergency approval from the Egyptian Drug Authority on February 24.
So far, 100 million doses of the vaccine have been secured by the ministry, which is enough to vaccinate roughly half of Egypt's population.