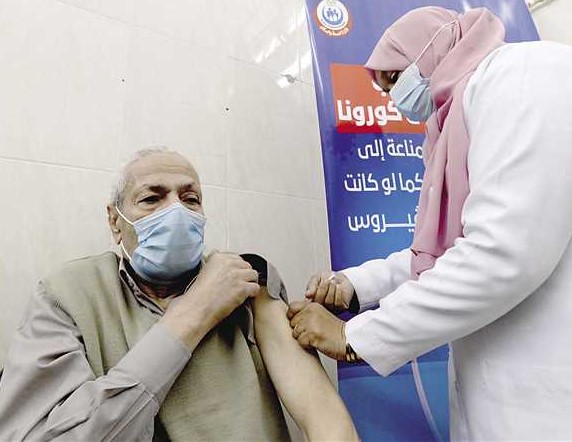 Egypt's Ministry of Health and Population on Friday reported 922 new coronavirus cases, 60 deaths, and 539 recoveries.
A total of 335,673 cases have been recorded in Egypt, along with 18,949 deaths and 281,864 recoveries.
The country's fourth wave of the virus is in full force, with daily cases seeing a tenfold increase than what was recorded at the end of July.  According to the Health Ministry: these figures only represent 10 percent of actual cases.
The government estimated last month that Egypt has administrated a total of 35 million coronavirus vaccine doses, and has cost of US$400 million on the . All types of vaccines have been provided by Egypt to fight the pandemic.
Egypt's vaccination campaign began in January with priority groups and later expanded to university students. Registration for the jab is open to all. Click on the link to sign up for your vaccination here
Egypt is aiming to reach 40 million people who have been double vaccinated by September.
The Health and Population Ministry on Wednesday launched a mobile phone app named Egypt Health Passport for Android and iPhone, to serve as an e-health passport at airports to substitute paper certificates providing coronavirus vaccination.
The application shows whether the person has received the vaccine or not, and is equipped with a QR code serving as the medical passport.
The code can be read in all airports worldwide and domestically in Egypt and shows the type of vaccine that the traveler has received.
The ministry added that anyone traveling will have to register their data on the application in turn that will identify the traveler's approved vaccination status.