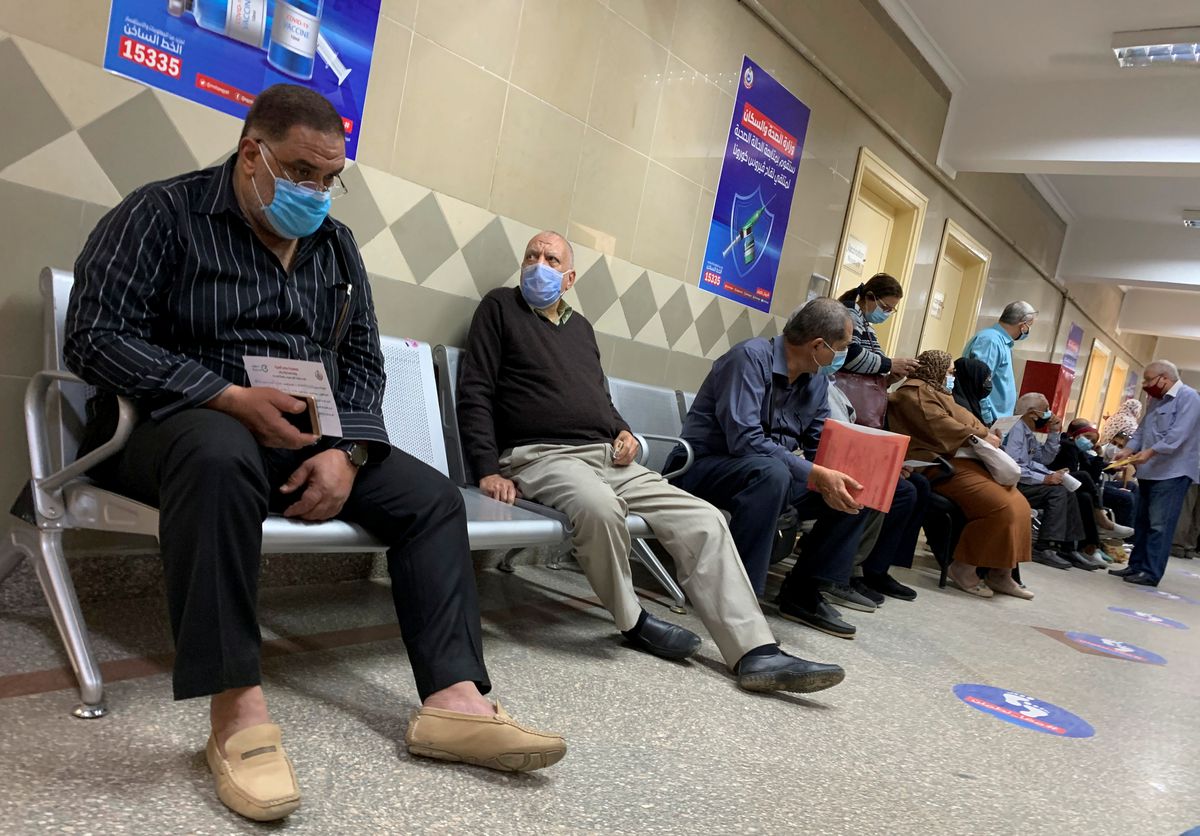 Egypt's Health Ministry on Monday confirmed 984 new coronavirus cases, down from 1,007 the day before. It also announced 49 deaths and 780 recovered cases.
There have now been a total of 262,650 confirmed cases, 15,096 deaths, and 192,112 recovered cases reported in the country.
A country-wide partial lockdown aimed at curbing cases that has been in place since May 6 ended on Tuesday.
All restaurants, cafés, shops, and malls can now resume normal business hours and stay open later than the previously enforced 9 pm curfew.
Doctors and officials continue to warn the public to abide by coronavirus precautionary measures and push for vaccination, stating that social distancing is just as important as wearing a mask.
The ministry reported in mid-May that it has vaccinated 1.3 million people since its campaign began on January 24, and over five million have registered on the ministry's website for the jab.
Egypt is currently using China's Sinopharm vaccine and the UK's AstraOxford vaccine, and it has plans to soon begin locally manufacturing China's Sinovac vaccine and Russia's Sputnik-V.
__
IMAGE: Elderly people, wearing protective face masks amid the coronavirus disease (COVID-19) outbreak, wait to receive a shot of a COVID-19 vaccine at a health centre, in Qatameya, Cairo, Egypt March 22, 2021.