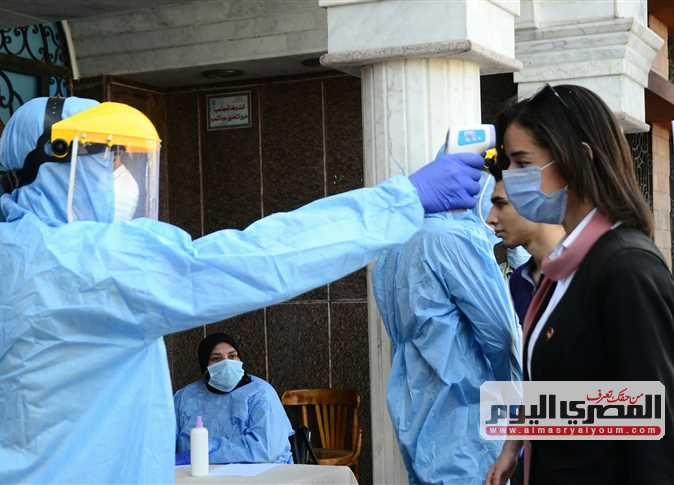 Egypt's Presidential Adviser for Health Affairs Mohamed Awad Tageldin anticipates the coming period to see more COVID-19 infections during Ramadan.
Tageldin's statements refer to large family gatherings and Iftar parties in Ramadan, common festivals within Egypt.
"We are going through a phase of fluctuations in the number of coronavirus infections, and familial infections have become more common recently," Tageldin warned.
During a phone-in with the Egyptian TV host Amr Adib on the MBC Misr Channel, Tageldin said that the elderly are the most vulnerable to sever infection and death.
"We are dealing with a new pandemic, about which we do not know much information, and adherence to precautionary measures is the only way to prevent the spread of the virus," he stressed.
Coronavirus vaccines in Egypt are 100 percent safe, he assured, with no severe side effects.
"The vaccine reduces the spread of the disease between people and individuals and prevents serious or fatal complications as a result of this disease," he said.
However he noted that the global availability of the coronavirus vaccine is not yet sufficient, as the countries that produce these vaccines have acquired as much of them as possible.
Egypt's Ministry of Health and Population on Saturday announced a significant decrease in the number of people recovering from coronavirus compared to Friday.
The daily statement of the Ministry of Health said on Saturday that 369 people recovered from the coronavirus were discharged from hospitals after receiving the necessary medical care and making their full recovery.
On Friday, a statement said that 511 people recovering from the coronavirus were discharged from hospitals, after receiving the necessary medical care and completing their recovery.
Egypt on Saturday reported 641 new coronavirus cases, bringing the country's tally up to 190,280, ministry spokesperson Khaled Megahed announced.
The nation's total death-toll is now 11,256 after the ministry announced 42 more deaths.
And 369 patients were discharged from quarantine at isolation hospitals, raising Egypt's total number of fully-recovered cases to 146,803.
Egypt has officially entered the second wave of the pandemic, after cases had risen steadily over November.
The wave reached its peak in December 31 when Egypt reported 1,418 new infections, until cases began to gradually drop off.
The government launched its vaccination campaign on January 24 for priority groups, however, officials are predicting a slow rollout as the country waits for the arrival of vaccine orders. The ministry is currently using China's Sinopharm and AstraOxford vaccine and the Russian Sputnik V sputnik in the near future.
The vaccination campaign started in Egypt with medical teams, and earlier this month with seniors and those with underlying health conditions.