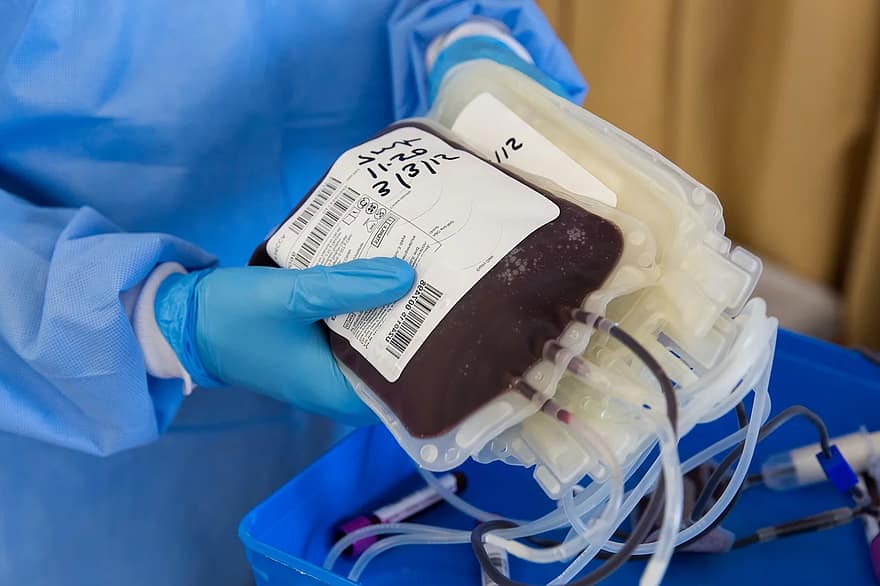 Egypt's Ministry of Health approved a new amendment for blood plasma donation conditions, removing the need for coronavirus recoverees to perform a PCR test 15 days after recovery before they can be eligible to donate.
Instead, recovered cases can now donate 28 days after recovery without the need to conduct another PCR test.
The ministry said it is expanding its use of blood plasma from recovered coronavirus cases to treat patients in critical condition, as part of Egypt's current treatment protocol.
The ministry added it would soon announce the latest results of the blood plasma therapy in treating coronavirus cases.
Earlier in July the ministry said that it has begun following up on a national project to manufacture plasma derivatives, with the participation of the Arab Company for Drug Industries and Medical Appliances (ACDIMA) as a major shareholder alongside a Korean company, and the National Investment Bank.
Back in June, the Ministry of Health announced that its experimental trial for injecting coronavirus patients with plasma taken from recovered cases was a success.
And in April, Egypt said that it had begun a trial using plasma taken from recovered coronavirus patients to treat severe cases. Plasma in the blood of recovered cases can contain antibodies effective in treating the coronavirus.
The trial therapy came as part of state efforts to help find a cure for the coronavirus disease.
The plasma treatment was used on several critical cases in hospitals belonging under the Health Ministry.
It showed promising initial results via a good recovery rate for patients, reducing the need for ventilators while increasing rates of recovery and hospital discharge.
Edited translation from Al-Masry Al-Youm