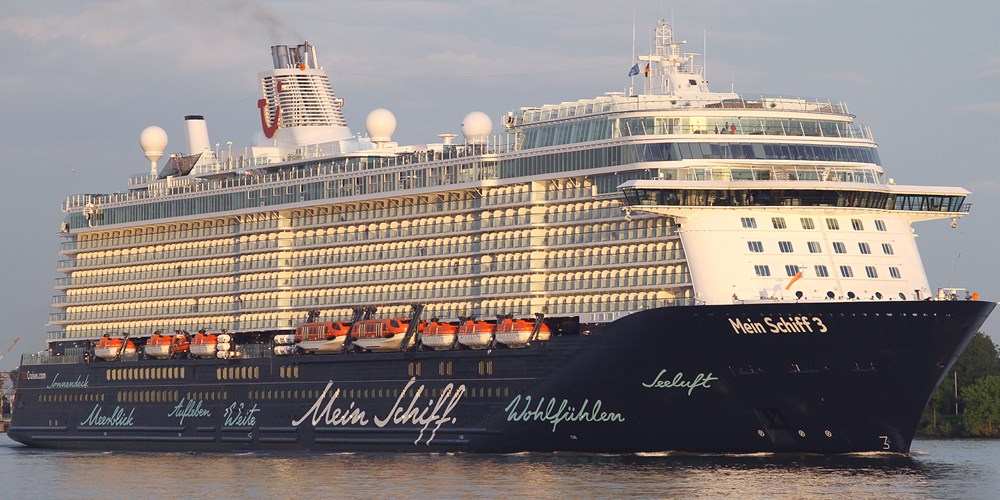 Egypt's Safaga Port in the Red Sea received giant tourist cruise liner Mein Schiff 3, lifting the Malta flag on Tuesday for a one-day voyage amid high security measures.
The Cruise liner is served by 1000 staff and carries 2400 passengers from different nationalities, during its voyage to the Mediterranean and Red Sea ports for 10 days.
The Cruise liner contains tennis playgrounds, summing pools, a cinema, gym, library, hot bathes and restaurants.
Dozens of tourist buses transferred the cruise's passengers to the tourist sites and archaeological areas in Luxor.
The Red Sea Ports Authority's officials said that the governorate has coordinated with the different bodies in the port to raise the level of readiness and tighten security measures.
The Maltese Mein Schiff 3 ship previously visited Safaga with 2,850 tourists in 2017 and 1,300 crew members on board, coming from Aqaba seaport; while 2,030 tourists and 1,002 crew members came on board the Norweigan Star, which came from Aqaba.
Edited translation from Al-Masry Al-Youm