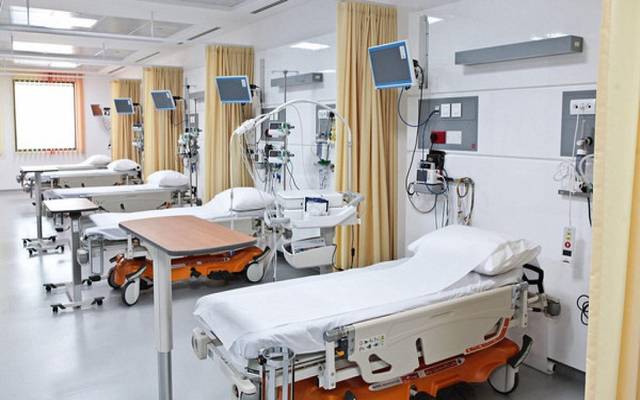 The cure rate for patients admitted to quarantine hospitals is now 89.3 percent, Minister of Health Haya Zayed announced during a cabinet meeting chaired by Prime Minister Mostafa Madbouly on Thursday.

Pregnant patients had a cure rate of 95.3 percent, she added, with those with chronic liver diseases had a cure rate of 64.5 percent.
The minister added, according to a press release from the Cabinet, that infection rates have seen a marked decline lately compared to previous local as well as global infection rates.

She explained that the ministry compared infection rates for different age groups and also compared them with deaths in various age groups worldwide.
The ministry then examined complete data for 8,203 patients in 28 quarantine hospitals who were being treated using the ministry's coronavirus protocol.
According to Zayed, 80.7 percent of infected cases showed negative results for the PCR test by the tenth day of treatment, and 95.9 percent tested negative after 18 days of treatment, while 15.2 percent tested negative on the third day of treatment.
Plasma donors at blood transfusion centers across the nation have reached 508 so far, she said.
Regarding treatment to patients and home and traced contacts, Zayed explained that the number of medical bags dispensed to adult contacts amounted to 144,385 bags, and for 46,981 bags for children, while the number of medicine bags and preventive supplies dispensed to the home isolated patients was 30,971.
According to the ministry, 320 public and central hospitals nationwide receive suspected COVID-19 cases, in addition to 77 fever and chest hospitals, and 53 specialized laboratories for conducting virus analysis.
On Wednesday, the Ministry of Health and Population announced that 991 recoverees from the coronavirus have been discharged from hospitals, after receiving the necessary medical care, bringing the total number of recoverees to 62,553 cases until Wednesday.
Thirteen cases died on Wednesday, bringing the total to 5,197, Health Ministry Spokesperson Khaled Megahed announced.
Megahed said that 161 new cases have been confirmed, bringing the total up to 96,914 cases- with 62,553 cases cured and 5,197 deaths.
Egypt's Health Ministry launched an automated response service through WhatsApp to answer any inquiries regarding the novel coronavirus outbreak.
Megahed said that once a user saves number 01553105105 as a contact on their mobile phone or uses this link, they can start the service by sending 'Hi' through a text message on WhatsApp.