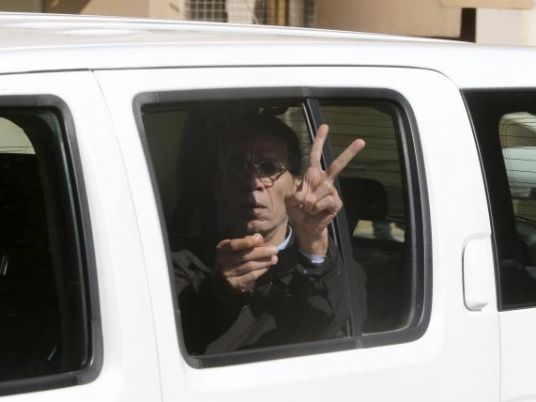 A court in Cyprus on Friday ordered the extradition of an Egyptian who hijacked an aircraft with a fake explosive belt, diverting it to the island in March.
Seif Eldin Mustafa, 59, failed to convince the Nicosia district court that he could not get a fair trial in his home country, the semi-official Cyprus News Agency reported.
Mustafa commandeered a domestic Alexandria-Cairo flight with 72 passengers and crew on board on March 29, ordering the pilot to divert to Larnaca airport on the Mediterranean island.
He surrendered about six hours later, after gradually releasing all passengers and crew unharmed. One passenger took 'selfies' with Mustafa which were posted on social media.
Mustafa had taken charge of the early morning flight by showing flight attendants what appeared to be a belt stuffed with plastic wires and a remote control. After directing the flight to Cyprus, he asked for the release of female prisoners in Egypt, and to come in contact with his Cypriot ex-wife.