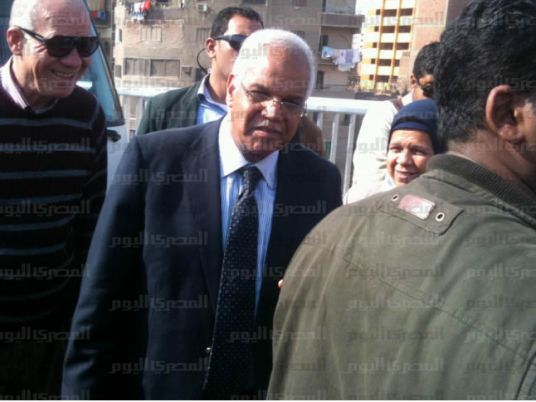 Police investigators are searching for a group of Bedouins they suspect of killing a judge and wounding a policeman during a land dispute in New Cairo on Wednesday evening.
Mohamed Yehia, the director of the prosecution office for Daher in Cairo, was shot four times and died of his injuries. His colleague, a policeman with the North Sinai Security Directorate, was injured in the shooting and taken to hospital.
According to police sources, the two men had gone to reclaim a plot of land belonging to Yehia's family, but which had been occupied by a group of armed Bedouins.
A quarrel broke out during the visit, and Yehia was shot four times, in the chest and the abdomen, while his colleage was shot in the thigh, say police investigators.
Mohamed Abdel Shafy, the attorney general for East Cairo Prosecution, is in charge of the investigation. A post-mortem examination of Yehia has been conducted and his burial has been ordered.
So far, no details have been released on the identities of the suspects, who appear to be on the run.
Edited translation from Al-Masry Al-Youm