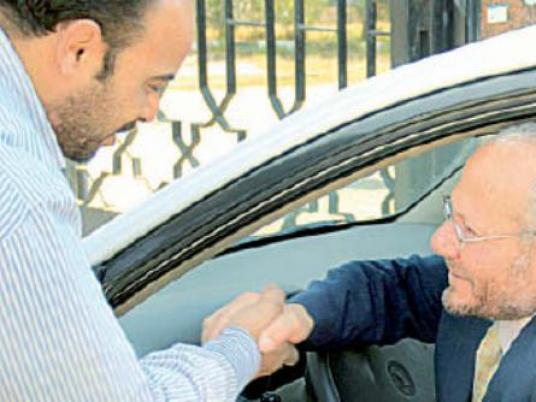 Dar al-Ifta denied a story published on some websites that said it issued a fatwa saying actors who pretend to perform prayers in drama are sinful, state-run newspaper Al-Akhbar reported.
Ibrahim Negm, adviser to the grand mufti, stressed that it did not issue such a religious ruling, either during the time of former Grand Mufti Ali Gomaa or newly appointed Grand Mufti Shawky Allam.
ONA news agency has claimed that the grand mufti had said in a fatwa that if the actor pretended to perform a prayer while acting, the actor would be committing a sin for not being humble in prayer before God.
However, Sabry Abdel Raouf, a professor of comparative jurisprudence at Al-Azhar University, issued this fatwa, which Kuwaiti magazine Al-Wayi Al-Islamy, or Islamic Awareness, published three years ago.
Abdel Raouf called those who pretend to perform prayers "light-minded" people who have no religion or morals, as long as they mock the practices imposed by God Almighty.