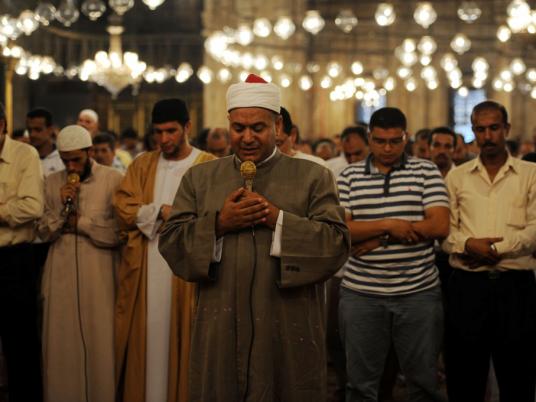 Egypt's Dar al-Ifta issued a fatwa on Sunday calling on people to abide by medical regulations against the coronavirus, especially regarding the closure of educational, social and service institutions – such as all congregational prayers including on Friday.
Dar al-Ifta warned that the coronavirus can cause fatal respiratory illness and easily spreads through contact with an infected person.
On Saturday, the government issued an order suspending all public prayers and shutting down all mosques and attachments for roughly two weeks.
Dar al-Ifta said it was forbidden to continue holding prayers in mosques, even if they are usually obligatory, as preserving human health is one of the most important goals of Islamic law.
Islam orders its own issuance of laws to prevent diseases and epidemics, implement quarantine principles and preventive measures, and prohibit contact with infected people.
The institute demanded that scholars consider the consequences of the coronavirus, and urged people to hold faith in God.
Egypt announced on Saturday nine new coronavirus cases and two additional deaths, bringing the total number of cases confirmed so far in the country to 294.
Ten people have died from the virus in Egypt.
Egypt closed schools and universities across the country for two weeks, and incoming and outgoing flights will be suspended starting Thursday at 12 pm and lasting until March 31.
The first two deaths from COVID-19 in the country — one a 60-year-old German tourist who tested positive in the Red Sea resort town of Hurghada after having traveled in Luxor and the other a 60-year-old woman from Daqahlia — were reported on March 8 and March 12 respectively.