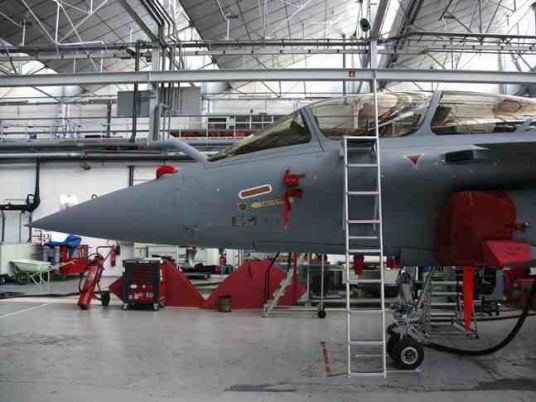 The sale of 24 Rafale fighter jets to Egypt is likely to inspire other potential clients in the Middle-East and Asia, the Chief Executive of Dassault Aviation said on Friday.
"I think that this sale to a big Arab country will snow-ball," Eric Trappier told RTL radio.
"There are other potential clients in the Middle-East… Qatar is looking, this is not news,… we are also trying to project ourselves in Malaysia," he added.
Commenting on a stalled deal to supply 126 Rafale fighter jets to the Indian Air Force, Trappier said: "India will take longer than Egypt,"
French President Francois Hollande said on Thursday Egypt would order 24 Rafale fighter jets, a naval frigate and related military equipment in a deal to be signed in Cairo on Monday worth more than 5 billion euros ($5.70 billion).