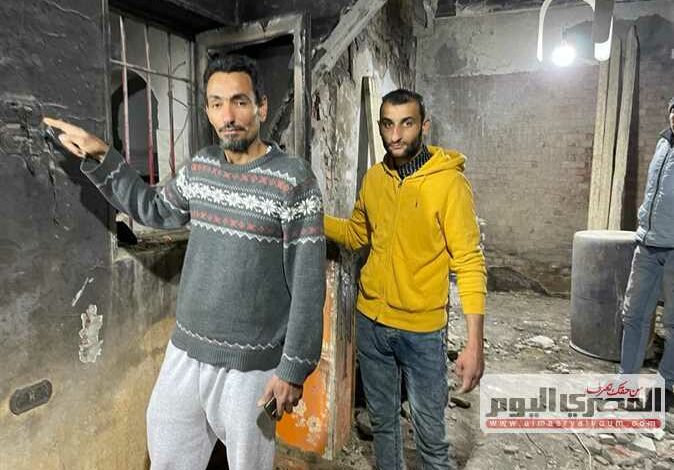 The number of deaths from a butane gas cylinder explosion at Kerdasa on Sunday has risen following the death of a child, Ahmed Ibrahim Nasser Ashry, from his injuries.
Nine people out of a total of 18 injured, including an infant, are still receiving treatment in hospitals, after sustaining injuries and burns in separate parts of their bodies.
Family members reported that the incident began after a child turned the TV on after Iftar on Friday, while all the family members were sitting elsewhere, which caused an electric short.
This led to the explosion of the butane gas cylinder, and the shattering of the walls of the ground floor, where the family gathered.
Ambulances and firefighters arrived at the scene, and all members of the family were taken to hospitals, struggling to stay alive.
A gas cylinder explosion has injured 18 people at a property in the Abu-Rawash area in Kerdasa, north Giza.
The Public Prosecution office was notified to initiate investigations.
A team from the Public Prosecution Office moved to the property, accompanied by forensic laboratory experts, to conduct the necessary examination and determine that the fire was not started through foul play.
The inspection showed that parts of the property collapsed and the apartment furniture caught fire.
Eyewitnesses recounted the sound of a huge explosion. They rushed to the street, and saw flames erupting from the property.
They called the fire brigade, which came immediately to control the fire so that they could remove the injured and transfer them by ambulance to hospitals to receive the necessary treatment.