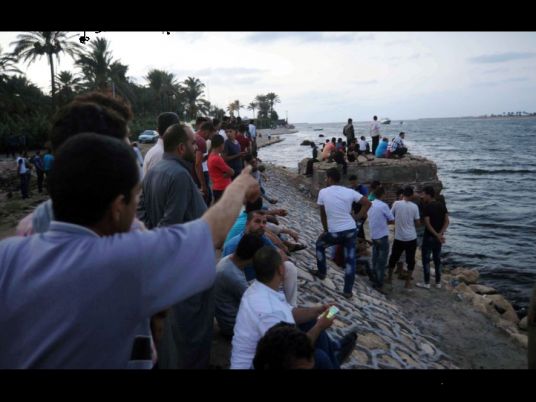 The death toll for last week's migrant boat disaster off the Beheira coast reached 168 on Sunday, according to Hamdy al-Tabbakh, deputy health minister for Beheira governorate.
Four new bodies were found on Sunday, two of them discovered by fishermen. One of the victims was Sudanese, while three others, including a three-year old child, were Egyptians.
Sailors were able to rescue 164 people, including four crew members, after the boat capsized last Wednesday. However, relatives of those on board the boat say 49 others are still missing.
The disaster occurred in the Mediterranean Sea last Wednesday when a boat capsized with several hundred illegal migrants onboard. The passengers had paid human traffickers to take them across the sea to Italy from Beheira governorate.
The bodies of the dead were taken to the Rashid General Hospital, but the hospital was soon overwhelmed, and officials began to transfer bodies to other hospitals, including some in neighboroing governorates. The relatives of some of the dead have been demanding the bodies of their loved ones for burial.
On Sunday, Egyptian President Abdel Fattah al-Sisi made a statement promising to punish those responsible for the disaster, which is just the latest in a string of drowning incidents involving migrants and refugees crossing illegally to Europe.
Egypt is working with Italy and other European nations to crack down on the human trafficking business, which is often linked to organized crime and terrorist groups.
Edited translation from Al-Masry Al-Youm