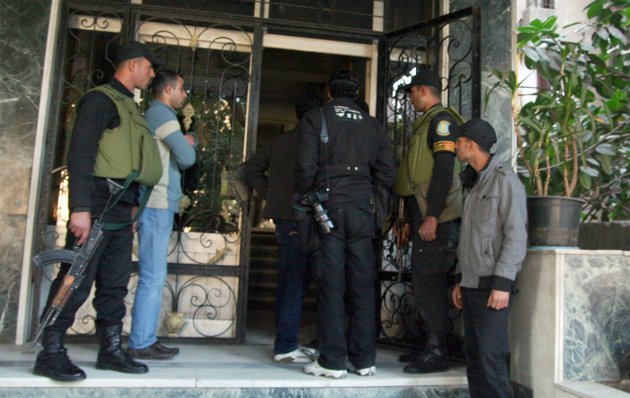 The trial of 43 NGO workers was adjourned again on Tuesday until 4 July.
Nineteen US nationals, 14 Egyptians, five Serbians, two Germans and three citizens of other Arab countries are accused of receiving illegal funding from foreign organizations and governments and operating without permits.
But only 17 defendants appeared in the dock today, including a German national and two Americans. One of the Americans, Sherif Mansour, flew into Egypt on Sunday night and was arrested and detained in a Cairo police station until the trial on Tuesday.
Defense lawyers lodged several requests during Tuesday's court session, including that defense witnesses be allowed to give testimony to the court and that the documents seized from Freedom House in a previous raid be translated into Arabic.
Defense lawyer Negad al-Borai also demanded that an official from the Social Solidarity Ministry be summoned to give testimony in court, and he presented documents to substantiate his claim that the ministry had previously approved funding to Freedom House.
A lawyer for the International Republican Institute told the court that the organization had previously applied for registration on two occasions, but the Foreign Ministry — responsible for registration of international organizations operating in Egypt — has yet to produce documents to prove this.
Activist Marwa Farid told Egypt Independent that the judge adjourned Tuesday's session after repeated interruptions by a lawyer who demanded that the American and German defendants be detained in Tora Prison as revenge for the 2009 murder of Egyptian national Marwa al-Sherbini in Germany.
Commenting on the Tuesday session, Borai said he was happy with the course of the proceedings, in particular the court's approval of the defense's major requests.
Borai added that Planning and International Cooperation Minister Fayza Abouelnaga, who instigated the NGO case after reporting the NGOs apparently in violation to the Justice Ministry last year, has been summoned to give testimony in the next court session.