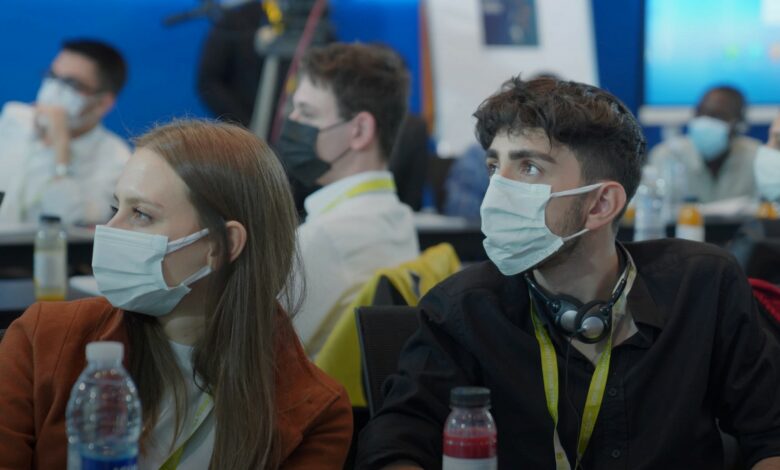 The management of the World Youth Forum announce Saturday that the delegations participating in the forum began arriving on Friday to Sharm el-Sheikh, with members representing up to 196 countries.
The activities of the fourth edition of the World Youth Forum will be launched in the presence and patronage of Egyptian President Abdel Fattah al-Sisi in Sharm el-Sheikh, South Sinai, from January 10 to 13.
The World Youth Forum is an international platform for all influential young people within their societies who believe in their ability to change for the better.
The forum management had received over 500,000 registration requests from the world's youth to attend and participate in the forum from Africa, Europe, Asia, North America, South America.
The management of the World Youth Forum also announced a set of criteria for selecting influential personalities and promising youth from all over the world, which includes selecting young leaders who have personal, professional and educational experiences related to the topics to be discussed in the forum, as well as youth with ambition and real passion for solving global problems and innovating initiatives for a better future.
The management of the World Youth Forum also offers a variety of options for youth to participate in events as a team member, participant in a simulation model, participant in a workshop, and many more depending on the topic of the event.
The forum administration dedicated a team to examine participation requests, which involved reviewing documents such as CVs, motivation letters, videos and research papers submitted by those wishing to participate as speakers.
In addition, the forum administration is eager provide the opportunity for young people from different countries to ensure fair representation, include different nationalities and scientific disciplines, as well as to give equal opportunity to young people of both genders alongside inviting young people with special needs – as well as those who excel in science and those with inspiring human experiences.