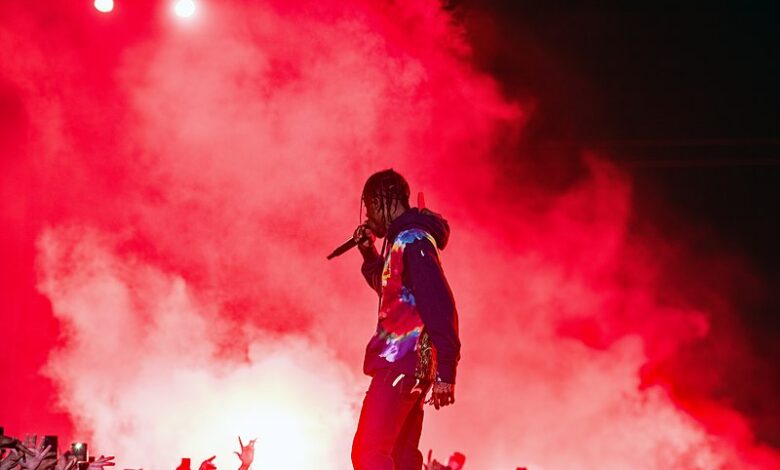 The chief archaeologist at the Egyptian Ministry of Tourism and Antiquities, Magdy Shaker has ruled out the idea of canceling US rapper Travis Scott's 'Utopia' concert, which is scheduled to be held at the foot of the pyramids at the end of July.
Scott announced his support for the Afrocentric movement, which attributes the Egyptian civilization to black Africans.
Dozens of people died at Scott's last concert in the US in 2021, which was described as one of the bloodiest concerts in the history of the US and prompted the families of the victims to file dozens of lawsuits against him.
Scott chose to have the launch party for his new album, "Utopia", at the foot of the pyramids in Giza, Egypt, on July 28.
View this post on Instagram
Shaker told RT that Scott is indeed supportive of the Masonic thought, which sees the pyramids as being the center of the universe.
"There are those who call themselves 'worshippers' and their number globally reaches 20 million people, six million of whom are in the US state of Arizona only, where they wear pharaonic clothes on a certain day of the year and practice pharaonic rituals," he explained.

Scott's concert helps invest in archaeological sites in Egypt, he said, noting that if the concert is canceled in Egypt, it will be organized in another country such as the UAE, and thus will be an investment loss for Egypt.
He added that holding the concert has to do with the optimal exploitation of archaeological sites to generate economic return and promote tourism to Egypt. Shaker also assured there would be safety measures in place during the concert.

Canceling these concerts may have a negative impact on the reputation of Egyptian tourism, he stated.
Regional powers are competing to attract tourists, and Egypt deserves to take its right as one of the best tourist and archaeological spots in the world, Shaker said.