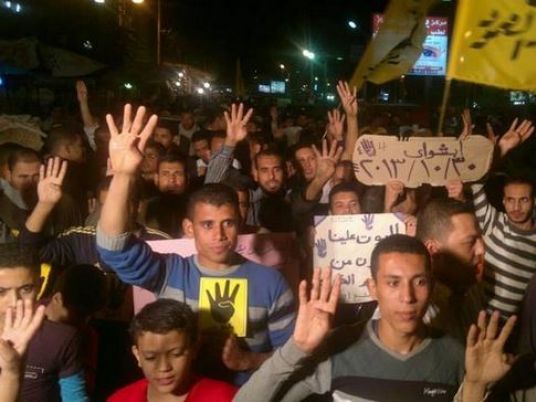 The death sentence issued against 529 Muslim Brotherhood members in Minya for involvement in violent acts after the ouster of President Mohamed Morsy last year triggered different reactions among politicians.
"The sentence against those rebels means the revolution has embarked on another stage and on new methods that would lead to unexpected results," said Freedom and Justice Party spokesperson Hamza Zawbaa on Twitter.
"The verdict is clear evidence that the judicial system has collapsed and that certain judges sold their consciences for petty promises from the coup," said Tarek al-Zomor, political bureau chairman of the Jamaa Islamiya's Construction and Development Party. "The Egyptian people have now none but to complete the revolution."
"Sentencing 529 Egyptians to death for allegedly killing a policeman who did not die is actually a death sentence against justice itself," said Mohamed Mahsoub, Morsy's minister of legal affairs.
Mahmoud Badr, founder of the Tamarod movement that toppled the Brotherhood, wondered if those would be the same reactions had the sentence been against Mubarak and 528 of his aides.
Tarek Fouda, chairman of the Lawyers Syndicate in Minya, said the syndicate is holding a press conference on Tuesday to announce its objection to the sentence. "We are not defending anyone," he said. "We are just upholding the rule of law."
He said there were many irregularities during the trial, including a breach of the rights of the defense, failing to take the attendance of all the lawyers and the defendants, and rejecting the inspection of the case seizures.
Edited translation from Al-Masry Al-Youm