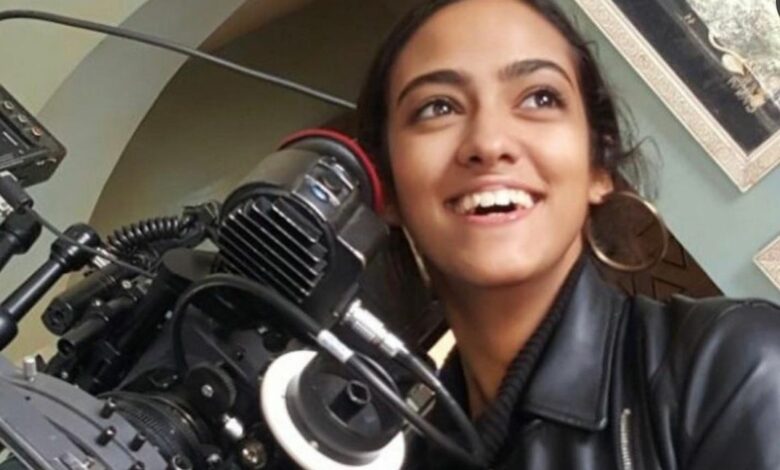 Egyptian director and photographer Haya Khairat appeared on Friday during the 76th Cannes International Film Festival, where she was awarded the Angénieux Special Encouragement Award.
She was accompanied by Egyptian actress Amina Khalil, the privately-owned Shorouk newspaper reported.
Khairat is the first Egyptian to receive the award at the Cannes Film Festival.
"Daddy, I'm going to Cannes! ⭐️ Grateful, happy and humbled beyond words to be selected for an @angenieuxlenses encouragement award this year alongside the great DOP Barry Ackroyd taking place at the @festivaldecannes. A dream coming true to be there as a filmmaker. This is only the start, won't stop till my film gets screened there one day," Khairat wrote on her Instagram account.
Khairat studied cinematography at the Higher Institute of Cinema at the Egyptian Academy of Arts, and worked for a period as the first assistant cameraman for famous Egyptian TV series such as "Afrah al-Qobba", "La Tatfi al-Shams" and "al-Rehla."
She was also the director of photography for the short film "Dark Chocolate", which was shown at Cairo Film Festival in 2018 and won the best short film award.
In 2020, she received the Silver Lynx Award for Directing at the Dubai Lynx Awards for the "ZERO TOLERANCE RIBBON" campaign to raise awareness of female genital mutilation.
The award was launched since 2018 in order to highlight emerging talents in the film industry around the world.
It was named after the late French engineer Pierre Angénieux, who made one of the most important contributions of the 20th century to the zoom lens, as the pioneering inventor behind the first 10x zoom lens for motion picture cameras.
Previous winners of the award include Cecil Chang from China in 2018, Modhura Palit from India in 2019, Pamela Albarran from Mexico in 2021 and Evelin van Rei from the Netherlands in 2022.