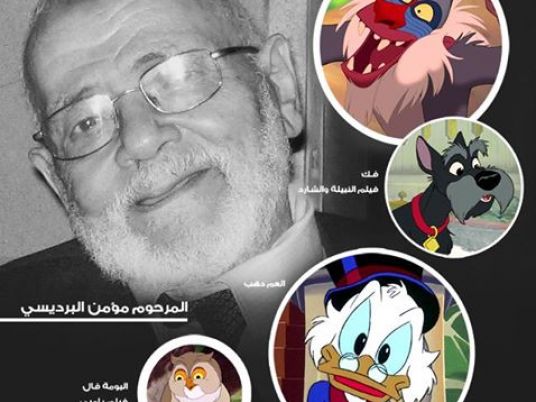 Disney fans are mourning the first Arab actor to provide a voice-over for many of the entertainment giant's characters.
On Tuesday the Disney.arabic Facebook page mourned the death of Egyptian actor Mo'men al-Bardisi, who passed away on Monday. The Facebook page said that Bardisi was the first Arab to contribute his voice to the famous Disney character Scrooge McDuck.
According to the page, Bardisi also played other Disney characters, including Rafiki the baboon in The Lion King, Friend Owl in Bambi and Jock in Lady and the Tramp.