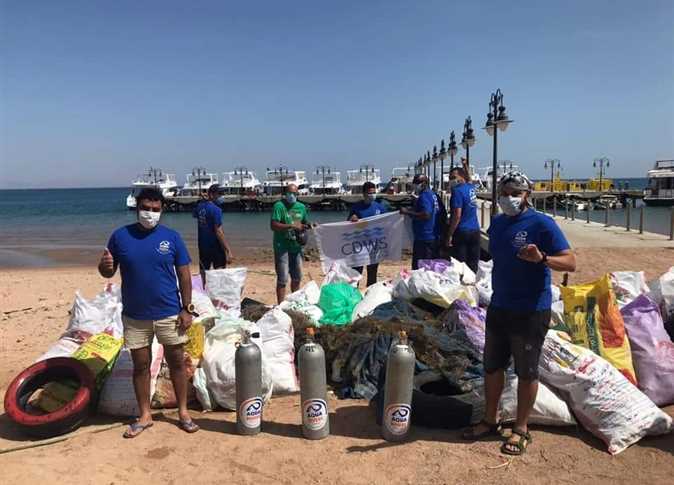 A group of divers in the Egyptian city of Dahab took advantage of the suspension of tourism and marine sports activities to lift seven tons of waste from the seabed of the Red Sea.

The divers organized the campaign in coordination with local authorities and authorities at the Red Sea reserves.
Diver Saddam al-Kilany said that the seafloor clean-up campaign was necessary for marine life and the coral reef to breathe. He confirmed that about seven tons of waste were lifted from the seabed.
Mohsen Gaafar, one of those interested in the environment and tourism in Dahab, said that many divers participated in the campaign, since it provided an opportunity to both clean the seabed and to return to diving again.
Ibrahim Suleiman, a member of the Dahab Business Association, praised the campaign, saying that it will contribute to making the city one of the most beautiful cities in the region.

South Sinai Governor Khaled Fouda also expressed his appreciation for the campaign, saying it cleaned the seabed of waste, impurities and the remains of fishing nets.
Edited translation from Al-Masry Al-Youm