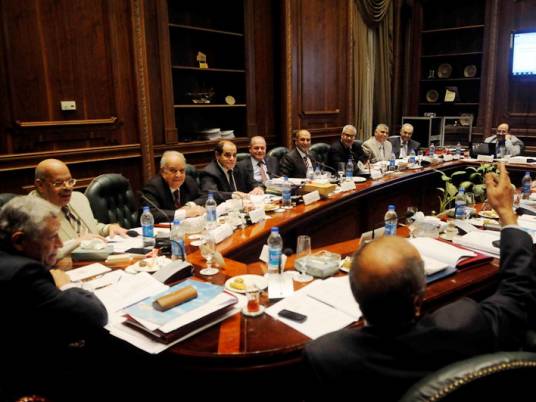 Officials from the Doctors Syndicate called on the 50-member committee, tasked with amending Egypt's constitution, not to specify the Health Ministry's budget within the new document.
Syndicate chief and committee representative Khairy Abdel Dayem told Al-Masry Al-Youm on Wednesday that the committee will allocate eight percent of the budget for health and 10 percent for education in the Constitution. He also called for including the term "sufficient budget" instead of specifying the rate, in an attempt to guarantee that Egypt's health budget reaches international standards in coming years.
Abdel Dayem also demanded that the article not to be constitutionally appealed, in case the state allocated higher rates for health within the state budget.
Gamal Abdel Salam, the syndicate's secretary general, called on the committee on Thursday to stick to international standards which stipulate that the health rate within the state budget should not be less than 15 percent.
He also stressed necessity that health rate in the state budget not to be less than 10 percent next year and to increase by one percent annually for five years until it reaches 15 percent.
In a statement by the syndicate, Abdel Salam claimed that the eight percent allocated by the constitutional committee is not enough and violates international agreements Egypt previously signed.
The statement added that Egypt's current circumstances demand a huge budget to fulfill patients' demands for a high-quality service, doctors' fair wages and to treat the poor in state hospitals.
Abdel Salam also added that 50 percent of hospitals shortages in medical equipment.
Edited translation from Al-Masry Al-Youm