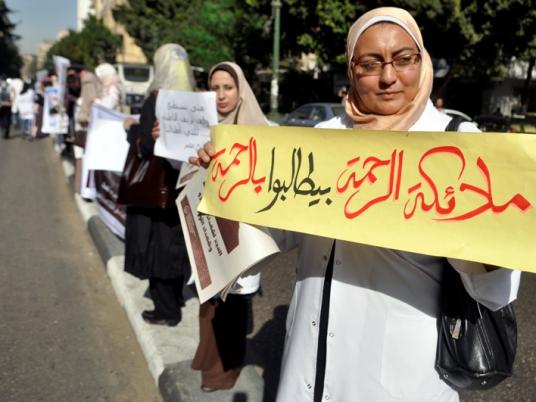 The Doctors Without Rights Movement on Saturday terminated the membership of six doctors, including board members of the Doctors Syndicate, for backtracking on their support for the independent current list of the elections of last December.
The movement is the oldest of medical movements and a founder of the independent current within the syndicate, led by Secretary General Mona Mina.
The movement said in a statement on Saturday that the termination decision was difficult but important for the interests and rights of doctors and the health system in general.
The movement also pointed to some excesses by certain members, such as signing statements that carry political inclinations contrary to the general principles of the movement, and froze the memberships of five of them for that reason, as it is a trade union movement, not a political group.
For their part, the fired doctors announced in a joint statement that they are no longer linked to the movement in any way, saying that they were not given a chance to defend themselves, and criticizing the timing of the decision right before the strikes slated for 19 January and 1 February.
They also said that they wanted to resign from the movement a long time ago for differences with its policies but had to postpone so as not to disrupt the unity of doctors and their demands.
Dr. Mohamed Fattouh, head of the Tahrir Doctors Association, has resigned from the movement in solidarity with the fired doctors.
Edited translation from Al-Masry Al-Youm