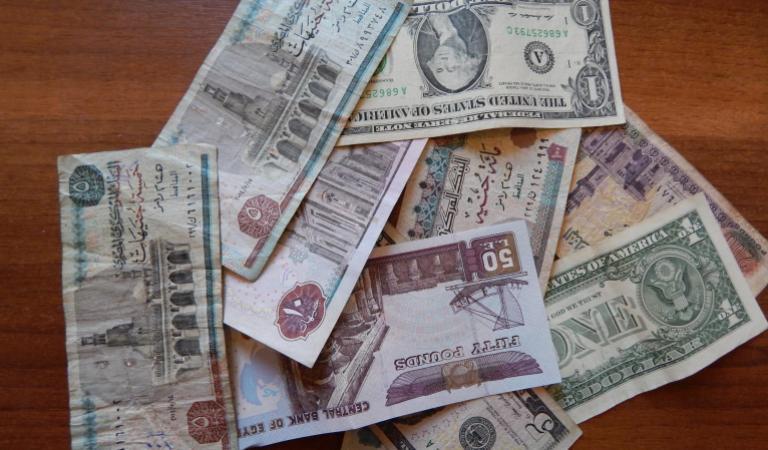 The dollar price continued its decline in the local exchange market against the Egyptian pound on Wednesday after stabilizing since mid-June. The price saw a reduction of two piasters in addition to the five piasters it had lost one day earlier.
The dollar price recorded in the National Bank of Egypt on Wednesday was LE16.58 for purchase and LE16.68 for sale.
Commenting on the seven piasters reduction over the course of two days, banking expert Youssef Farouk said that the reason is the increase in the supply of foreign currency in banks, the decline in demand, and the decline in the volume of imports.
He expects the decline in the US dollar price to continue, reaching LE16.5 within a week.
Farouk said Egypt received the last tranche of the International Monetary Fund's loan of US$2 billion in July, which will further contribute to decreasing the price of the dollar.
He added that banks manage the needs of all customers of foreign currency in accordance with a set of controls, including travel abroad for education and treatment and meeting the needs of importers.
Tariq Metwally, vice president of BLOM Bank, attributed the decline in dollar price, which he described as expected, to increased foreign exchange resources from tourism, foreign investment in government debt instruments, and improved trade balance.
The stability of the dollar for the second month in a row and its decline in the exchange market is due to the government's desire to protect the domestic industry by restricting the import of luxury good. These protections contribute to the creation of real and fair competition between domestic and imported goods and provide more jobs, said economic expert Hany Aboul Fotouh.
Edited translation from Al-Masry Al-Youm