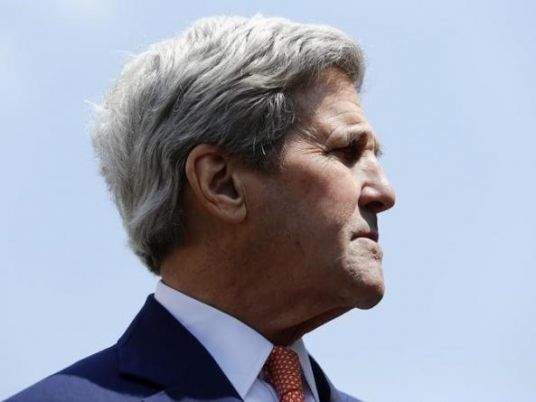 Companies should not use the United States as an excuse for not doing business with Iran, US Secretary of State John Kerry said on Tuesday ahead of a meeting with European banks to discuss the Iranian issue.
The United States and Europe lifted sanctions in January under a deal with Iran to limit its nuclear program, but other US sanctions remain, including a ban on Iran-linked transactions in dollars being processed through the US financial system.
This has meant that few European banks, and none of the big ones that have deep relationships with the US banking system, have been willing to get involved in trade with Iran, much to Tehran's frustration.
"Businesses should not use the United States as an excuse if they don't want to do business, or if they don't see a good business deal … that's just not fair, that's not accurate," Kerry told reporters shortly after arriving in London.
"We sometimes get used as an excuse in this process," he added.
A US official confirmed that Kerry would meet representatives of European banking institutions in London on Thursday to address their concerns about conducting business with Iran in the wake of the nuclear deal.
"It's important to have clarity and the clarity is that European banks, as long as it's not a designated entity, are absolutely free to open accounts for Iran, trade, exchange money, facilitate a legitimate business agreement, bankroll it, lend money – all those things are absolutely open," Kerry said.
British banks including Barclays, HSBC and Standard Chartered as well as some lenders from other European countries are expected to attend, according to sources familiar with the matter.
Spokesmen for the three British banks declined to comment.
The Iranian government has complained about not getting the full economic fruits of the nuclear deal. Ayatollah Ali Khamenei, the most powerful figure in Iran, has blamed the delays squarely on the United States.
"The US Treasury … acts in such a way that big corporations, big institutions and big banks do not dare to come and deal with Iran," Khamenei said in March.
The Iranian business community's hopes of rapidly emerging from years of economic isolation have been fading.
Iranian business leaders believe the United States has failed to spell out exactly what is permitted and what is not, maintaining uncertainty and putting off international banks from processing Iran-linked transactions.
Kerry is in Paris and London this week for meetings with European counterparts and an anti-corruption conference.
He said last month that the United States was not opposed to foreign banks doing business with Iran in line with the terms of last year's nuclear deal, and that he wanted to clear up uncertainties in the business community.