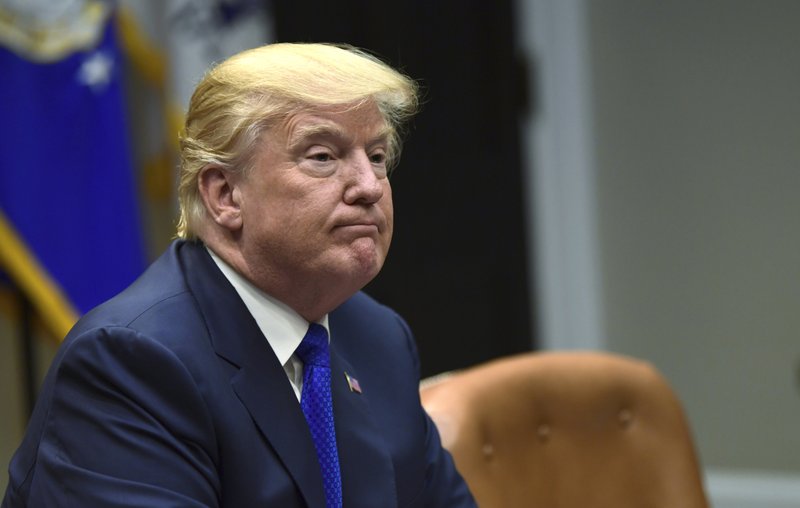 US President Donald Trump asked why the US allows immigration from "s***hole countries" while discussing a plan with two senators in the Oval Office, multiple sources say. The White House did not deny the reports.
US President Donald Trump used a vulgar phrase as he was briefed on a bipartisan immigration plan at a meeting on Thursday, which would affect migrants from Africa, Haiti, and some Latin America nations.
"Why are we having all these people from shithole countries come here?" Trump asked the lawmakers present at the Oval Office meeting.
He then suggested the US should take in more people from countries like Norway, according to the Washington Post. Trump met Norwegian Prime Minister Erna Solberg on the day before.
Trump was meeting with Republican Senator Lindsey Graham and Democrat lawmaker Dick Durbin, and other officials and lawmakers, to discuss an immigration plan on the fate of people who came to the US as children or fleeing natural disasters. The preliminary document is being worked out by a bipartisan group of six senators, and would also involve Trump's request for $1.6 billion (€1.3 billion) to build the first section of his wall on the border with Mexico. Trump rejected the proposal on Thursday.
Other sources cited by the AP news agency also confirmed the Thursday report. All of the sources spoke on condition of anonymity.
When asked for comment, White House spokesman Raj Shad did not deny Trump making the remarks.
"Certain Washington politicians choose to fight for foreign countries, but President Trump will always fight for the American people," Shad said.
The Chairman of the Congressional Black Caucus Cedric L. Richmond decried the comment on Twitter, saying it was "further proof" that Trump's "Make America Great Again agenda is really a Make America White Again agenda."
Republican congresswoman Mia Love, who has Haitian background, called for Trump to apologize for his "unacceptable" behavior.
Previously, the Trump administration announced it would end a temporary residency program that allows nearly 60,000 Haitians to live in the US. The White House is also pushing for a deal on the so-called "Dreamers" children brought to the US illegally by their parents — who are protected from deportation under the act dubbed Action for Childhood Arrivals, or DACA.