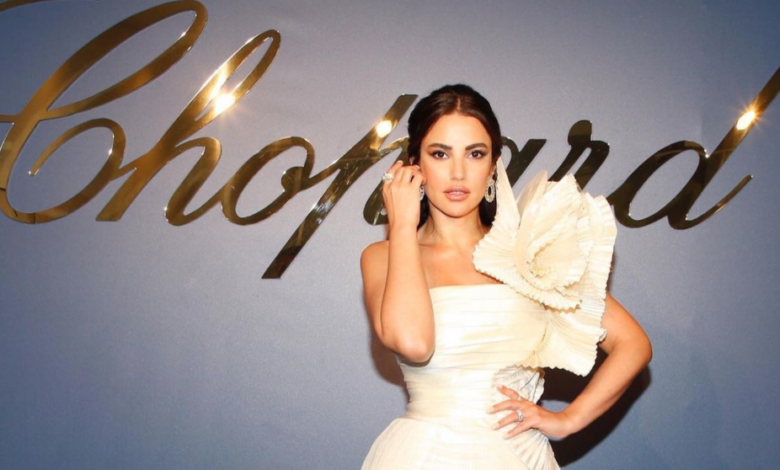 Tunisian actor Dorra Zarrouk was the sole Arab representative of Swiss watchmaker Chopard at the 74th session of Cannes International Film Festival, which is being held in the French city of Cannes.
The festival runs from July 6 to 17 this year, after the 2020 session was canceled due to the coronavirus pandemic.
A number of international stars such as Maggie Gyllenhaal, Katheryn Winnick, Julianne Moore, and Bella Hadid are at the festival representing Chopard as well.
Zarrouk also attended the Chopard Prize's 21st anniversary celebration, where she appeared in a white dress with silver threads designed by Rami Kadi, soft makeup, and a stylish updo. She was also adorned with diamond jewelry.
Zarrouk is awaiting the screening of her new movie "Al-Kahen" (The Priest), starring Iyad Nassar, Mahmoud Hemida, Jamal Suleiman, Fatehy Abdel Wahab, and Hussein Fahmy, written by Mohamed Nayer and directed by Othman Abu Laban.
She also participated in the Ramadan 2021 TV series "Bain al-Sama wel Ard" (Between Heaven and Earth) with Hany Salama and Yosra El Lozy, which is based on Naguib Mahfouz's novel with the same name.  The script and dialogue were written by Islam Hafez and the series was directed by Mohamed Gamal al-Adl.