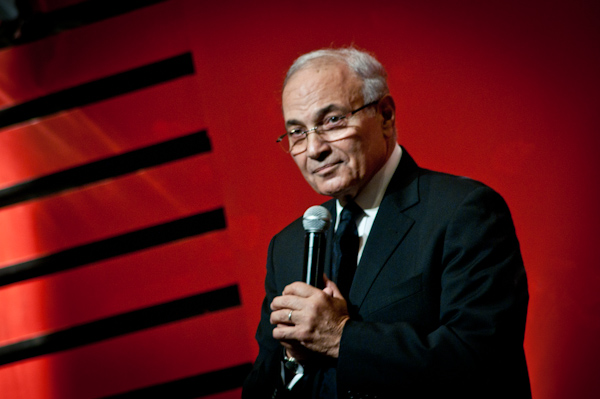 Mohamed ElBaradei, head of the liberal Dostour Party, did not meet with Ahmed Shafiq , former President Hosni Mubarak's last prime minister, party Secretary General Emad Abu Ghazi said Sunday.
Shafiq, who lost last year's presidential election to Mohamed Morsy, has been referred to a criminal court in absentia on corruption charges.
Ghazy also said ElBaradei did not receive US$4 billion from the United Arab Emirates to support National Salvation Front candidates to win 300 seats in the next parliamentary elections, as was reported on certain social networking sites.
ElBaradei returned to Cairo Thursday evening, coming from the UAE, after a five-day visit to participate in a conference of intellectuals and scientists, which was attended by 10 Nobel Prize laureates.
"We will sue those who spread these rumors," Ghazi said. "And we will announce their names."
He added that the Dostour Party is boycotting the elections, as the regime did not meet the NSF's conditions for the electoral process.
However, a court ruling that sent the parliamentary elections law to the Supreme Constitutional Court for review has delayed parliamentary elections, which had been expected for April.
Edited translation from Al-Masry Al-Youm