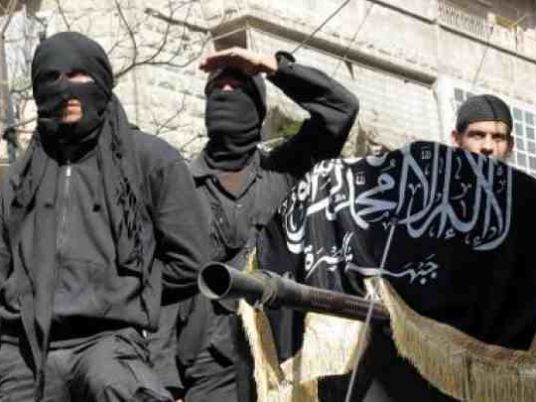 Al-Qaeda's Syria affiliate on Saturday drove US-backed rebels out of a strategic northern military base in fierce fighting that left dozens dead, a monitor said.
At least 29 fighters from the Western-armed Hazm movement were killed along with six Al-Nusra Front jihadists, according to the Syrian Observatory for Human Rights.
It said fierce fighting had broken out on Friday night for Base 46, west of the city of Aleppo.
"Al-Nusra captured Base 46," said Rami Abdel Rahman, director of the Britain-based Observatory.
Base 46 is a sprawling military compound that rebel fighters seized in November 2012 from troops loyal to Syrian President Bashar al-Assad.
In a statement, residents in the nearby rebel-held village of Atareb criticized the attack on the base and appealed to Al-Nusra to instead fight the "infidel regime and its allies".
The offensive came a month after Al-Nusra — Al-Qaeda's official affiliate in Syria — expelled Hazm from Regiment 111, another base they had taken from Assad's forces.
Hazm is mainly present in northern Syria. Last year, it was the first to receive US-made anti-tank missiles from its Western backers.
It is one of a number rebel groups that the United States classes as "moderate". They are loosely branded as the Free Syrian Army.
Syria's conflict began in March 2011 as a popular revolt seeking democratic change, but later evolved into civil war after Assad's regime launched a brutal crackdown on dissent.
About 220,000 people have since been killed in a devastating conflict that has driven half of Syria's population from their homes.