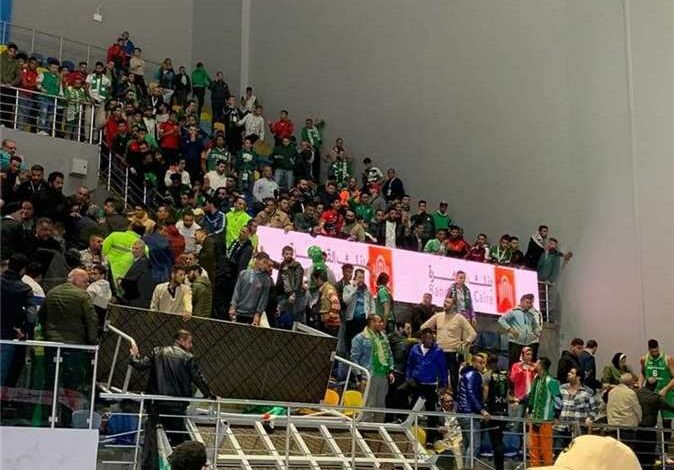 The Public Prosecution Office has ordered the closure of the Hassan Mostafa Hall in 6th of October City until completing the necessary inspections of the grandstand collapse during a basketball match.
The collapse occurred during the match between al-Ahly and al-Ittihad of Alexandria on Sunday that resulted in the injury of 27 fans.
The Public Prosecution also ordered the CCTV recordings be seized, to investigate whether or not anyone took videos of the incident.
The prosecution moved to the 6th of October Central Hospital and Sheikh Zayed Specialist Hospital, to hear the testimony of the injured.
It found that their health condition was stable and there was no need to stay in the hospital.
Except for the case of one person called Mohamed Ahmed Morsi, who wrote a declaration of his discharge from the hospital to undergo an operation in a private hospital in Alexandria.
All of the injured confirmed that their injuries resulted from a stampede that occurred between them and each other as a result of a state of pandemonium that occurred in the stadium after the collapse of the grandstand.
Preliminary investigations stated that the accident occurred after a large number of al-Ittihad fans gathered in a place designated for placing television cameras, which is no fans area.
By examining the place, results were that the structure could not bear heavy weights.
Thus enevetibly led to the complete collapse of the grandstand after it endured  a large numbers of people on it.