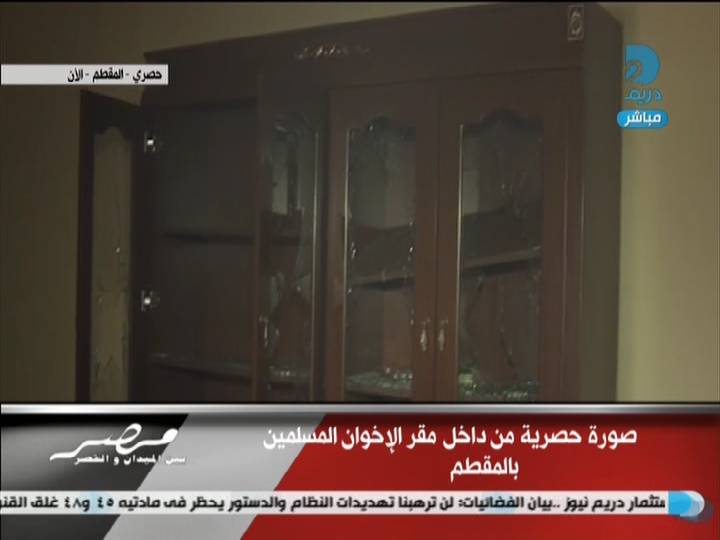 Dozens of protesters stormed and ransacked the Muslim Brotherhood's headquarters in Moqattam, eastern Cairo, on Monday morning following all-night clashes.
An eyewitness told Aswat Masriya, an independent Egyptian news portal, that groups of protesters looted several chairs and books that were inside the Brotherhood's Guidance Bureau.
State-run news agency MENA said the break-in came after Brotherhood members who had been defending the building from inside fled in a car.
During their escape, the Islamists let off a volley of fire, reportedly bringing the death toll in the Moqattam clashes to seven, with 45 others injured overnight.
However a security source meanwhile told state-run news agency MENA that the death toll outside Brotherhood HQ stood at eight. The source said one police officer from Basatin police station had earlier sustained gunshot injuries to the chest and the face, and was taken to hospital for treatment.
The protesters also arrested one Brotherhood member inside the building, beating him up before handing him over to the Moqattam police station, MENA reported.
Demonstrators on Sunday hurled rocks and Molotov cocktails at the Guidance Bureau, while defenders attempted to repel the attack with cartouche fire.
Edited translation from MENA