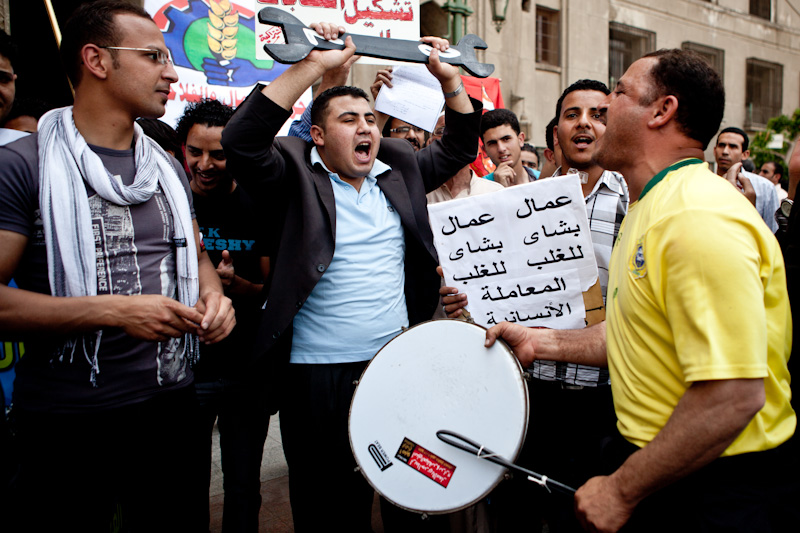 Dubai Ports World, the company operating the Ain Sokhna port, filed charges against striking workers on Monday, accusing them of costing the company LE40 million in just five days.
The majority of losses accrued came from fines by shipping companies. The company claimed the losses also harm the Egyptian economy.
The workers responded by saying they would continue the strike until eight of their colleagues, who they say were fired arbitrarily, return to their jobs.
The shipping line department issued a statement stating that the strike also harms other parties, such as shipping companies, transport companies and clearance agencies.
Ain Sokhna, near the southern end of the Suez Canal, is Cairo's main port for cargo from the Far East.
DP World signed an agreement with former Prime Minister Ahmed Nazif in October 2007 that granted the company exclusive rights to run the port until 2032. DP World is the third largest port operator in the world.
Labor action forced DP World to temporarily shut down the Ain Sokhna port in February.
Edited translation from MENA