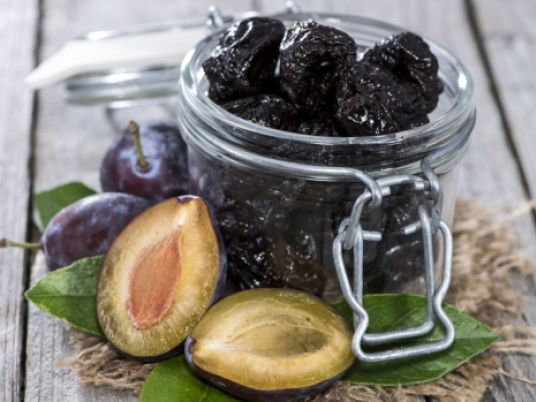 A diet rich in dried plums could reduce the risk of colon cancer according to a recent American study presented in Boston during the 2015 Experimental Biology conference. The fruit promotes the retention of beneficial bacteria for the colon.
Researchers from the Texas A&M University and the University of North Carolina based their study on pre-existing research that demonstrated how one's diet can modify the metabolism and the microbiota composition of the colon (the bacteria present throughout the colon and digestive tract).
According to Dr. Nancy Turner, among the trillions of gastro-intestinal bacteria present in the digestive tract, over 400 individual species have already been identified.
Previous studies have shown that disruptions to the microbiota are involved in the beginnings of intestinal inflammation as well as recurring inflammatory bouts that can lead to the development of colon cancer.
"Our research explored the potential cancer-protective properties of dried plums using a well-established rat model of colon cancer," explains Turner. "Dried plums contain phenolic compounds, which have multiple effects on our health, including their ability to serve as antioxidants…."
The experiment tested the hypothesis that the consumption of dried plums would promote retention of beneficial microbiota and patterns of microbial metabolism throughout the colon. In order to do so, the researchers fed the rats either a diet that included dried plums or a control diet.
After having examined the intestinal contents and different segments of colon tissue, the researchers found that a diet of dried plums had increased the quantity of Bacteroidetes and reduced the amount of Firmicutes, two major kinds of intestinal bacteria found in the distal colon, without modifying the amounts found in the proximal colon.
On the contrary, the rats that were fed the control diet had a weaker amount of Bacteroidetes and a higher amount of Firmicutes.
In addition, the researchers noted that the rats that had consumed dried plums also presented significantly reduced numbers of aberrant crypts, generally observed in precancerous lesions.
For the research team, the reduction in aberrant crypts associated with an inverse ratio of Bacteroidetes and Firmicutes support the hypothesis that dried plums appear to reduce the risk of colon cancer.
The phenomenon could be explained in part by their ability "to establish seemingly beneficial colon microbiota compositions in the distal colon" concluded Turner.
Both plums and prunes are considered anti-cancer foods thanks to their antioxidant properties.