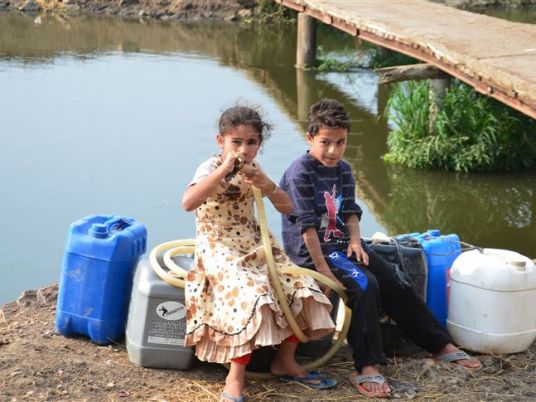 Drinking water supplies were cut in 100 villages in Gharbiya on Monday, forcing residents to resort to groundwater and buying jerrycans of fresh water.
The cuts were blamed on poor maintenance procedures at water pumping stations. Villages where water has been cut for more than 10 hours include Salhagar, Kafr al-Dawwar, Salamoun, Katama, Karansho and Kafr Suleiman.
According to a report by MENA on Monday, Gharbiya Drinking Water Company announced more cuts in water supplies in Tuesday. The company said that water would be cut in the villages of Samanoud on Tuesday from 10 am until 2 pm due to the purging of water tanks at the Arab Zeina water station.
Speaking to Al-Masry Al-Youm, residents blamed the failure of water supplies on the governor, saying that he was only interested in showing off in media.
Residents have complained of repeated water cuts in the past, saying that their complaints to officials have had no effect.
They added that they have filed dozens of complaints to the presidency over the governor's poor performance.
Edited translation from Al-Masry Al-Youm