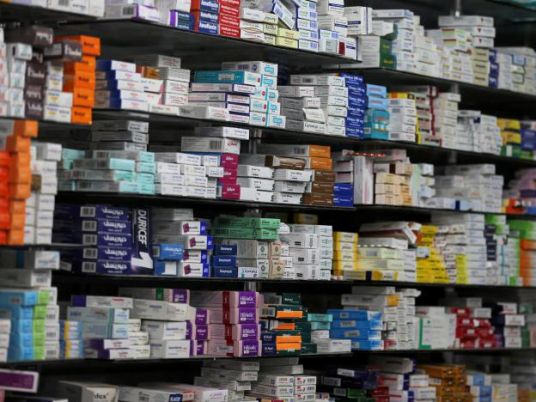 Patients and their relatives have complained of drug shortages again after last year's crisis which ended in January with an agreement between the Health Ministry and pharmaceutical companies to raise drug prices by up to 20%.
Health Minister Ahmed Emad said in January after the agreement that the increase in the prices is in the interest of patients because it eliminates the shortage of drugs and prevents them being on the black market.
But it's now the same old days. People say that they purchase their medicine from the black market at prices reaching five times the price set by the ministry, especially medicines for chronic diseases and cancer.
Aliaa was searching for a penicillin injection for her 10-year-old, and when she failed to find it in pharmacies at its official price of LE6, she bought it from the black market at LE50.
"The doctor said he must take that injection, otherwise the valves of the heart may get destroyed, which may lead to my son undergoing surgery that costs more than 40,000," Aliaa told al-Masry al-Youm.
Haj Ahmed, the 70-year-old man, is searching for his medicine for blood pressure and heart disease, which he has suffered from for more than 20 years now.
"I asked for it in many pharmacies and did not find it. When I went to the pharmacy, they tell me the medicine is short, which made me go to the doctor to prescribe me an alternative, but I did not rest on the alternative, which made me look at many pharmacies for short drug, even one package," he said.
"Why I can't buy my medicine, it is the most basic right, we want some more attention from the state, we need to get treatment at the official rate," he added.
The five-year-old boy Ahmed was carried by his father on his shoulders because of a problem with heart valves due to lack of penicillin injections, which he is supposed to take every 10 days.
"I searched for a penicillin injection in many pharmacies and did not find it. When it is available in the black market I buy it. But I could not provide them regularly. I gave him one injection every 20 days, while he must take it every 10 days, and the doctor warned against risks if he didn't take it regularly, but I can do nothing," said the father.
The Egyptian Centre to Protect the Rights for Medicine (ECPRM), a rights watchdog, said earlier this month that it detected a shortage of 1420 drugs in August, 54 of which have no alternative.
The Health Ministry responded to that report by saying that figures announced by ECPRM are incorrect and that the comments aimed to cause confusion.
It said the total shortage of drugs in the pharmaceutical market amount to 15 active ingredients, substances which have no identical medicines, though alternatives exists which maybe be used after consultation with a doctor.