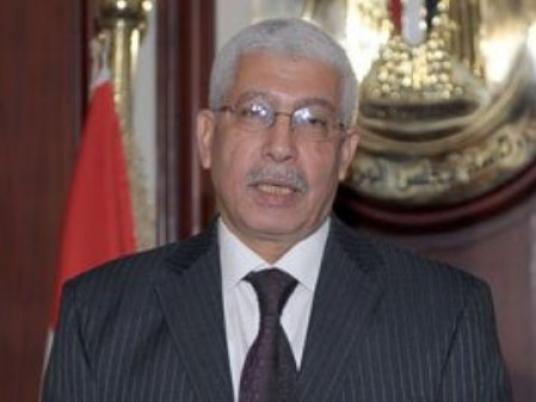 An economics researcher has accused Finance Minister Morsy Hegazy of stealing entire sections of his own work and merging them with research he had submitted to a scientific body.
Ahmed al-Sayyed al-Naggar, a researcher and the head of the economics department at Al-Ahram Center for Political and Strategic Studies, said that his name was replaced by the minister's on the research.
Naggar made the accusation in an interview with journalist Ibrahim Eissa on Al-Qahira Wal Nas satellite channel. Nagar is a notable economics expert who was a major critic of former President Hosni Mubarak's economic policies. Naggar showed pages from his work during the show, comparing them side-by-side with Hegazy's purported work.
Naggar said Hegazy presented the study, titled "Social and Economic Justice and Marginalization in the Egyptian Society, 1980-2010," to the Arab Society for Economic Research during a conference in December 2011.
Hegazy has been a professor at Alexandria University's Faculty of Commerce since 2008. He is best known for his research into Islamic economics. In 2011, Hegazy wrote "Islamic Financial System," and his book, "The State's Role in National Economy Between Capitalism and Islam: A Comparative Historical Study," is awaiting publication.
Naggar claimed that Hegazy stole his study, "The Reality of Impoverishment and Economic Marginalization in Egypt, Combatting Prospects," and republished it in Al-Araby newspaper, which is issued by the Arab Nasserist Party.
"If the minister does not resign, or is not [dismissed], by tomorrow, I will file a lawsuit to keep [this] immoral heist in the spotlight," Naggar said during the interview. "He will bear a shameful image before the international institutions with which he is negotiating under Egypt's name."