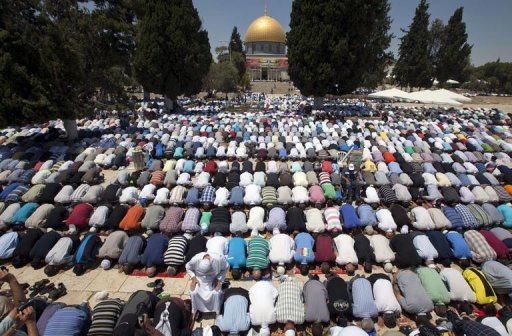 Education Minister al-Helaly al-Sherbiny has promised an investigation into the absence of Jerusalem's Al-Aqsa Mosque, one of Islam's holy sites, from history textbooks.
The minister said he asked his advisers to review preparatory school history books, which failed to include Al-Aqsa, Islam's third most important holy site, among holy Islamic spots (only referring to the Holy Mosque in Mecca), as well as Jerusalem's Dome of the Rock Mosque and the Church of the Nativity.
The syllabus also failed to include Syria's Golan Heights, occupied by Israel since 1967, as an occupied Arab territory.
The minister pointed out that he was appointed to the ministry one week before the school year began, adding that the textbooks were supposed to have been thoroughly reviewed. "Such mistakes cannot be ignored, especially in history textbooks," the minister stated.
Since the January 25 Revolution, education authorities have been surrounded with accusations of political bias in syllabi and exam questions.
Edited translation from Al-Masry Al-Youm