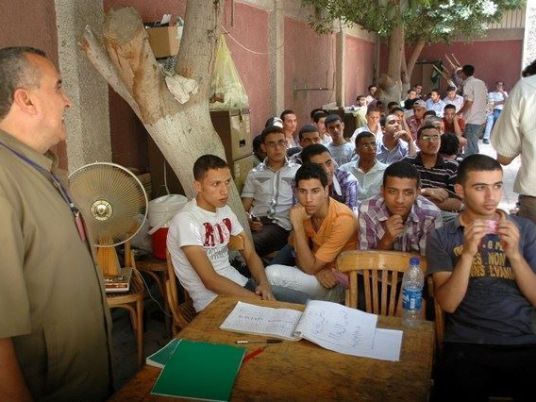 Egyptian Education Minister Moheb al-Rafie said he had approached the Communication and Information Technology Ministry for devices which could jam signals from mobile phones used by cheating students during exams.
"I contacted the minister of communication and security authorities to inquire about the possibility to do that, but he told me it was not possible," Moheb al-Rafie said in an interview with Al-Masry Al-Youm, denying, at the same time, reports about deals to purchase such devices.
"I only heard about deals to purchase devices," the minister said. He noted that his ministry, therefore, resorted to alternative means to combat cheating, such as addressing security to apprehend the administrators of Facebook pages which post leaked exam questions, as well as doubling the number of electronic detectors at exam rooms.
Media had recently circulated news about Rafie's request for the army-run Arab Organization for Industrialization to obtain jammers during a visit he made to the institution earlier this month.
He told Sada el-Balad news website that he was merely viewing the AOI latest products when he ran into jammers, asked about their details and inquired whether they can be used at exam classrooms.
Edited translation from Al-Masry Al-Youm