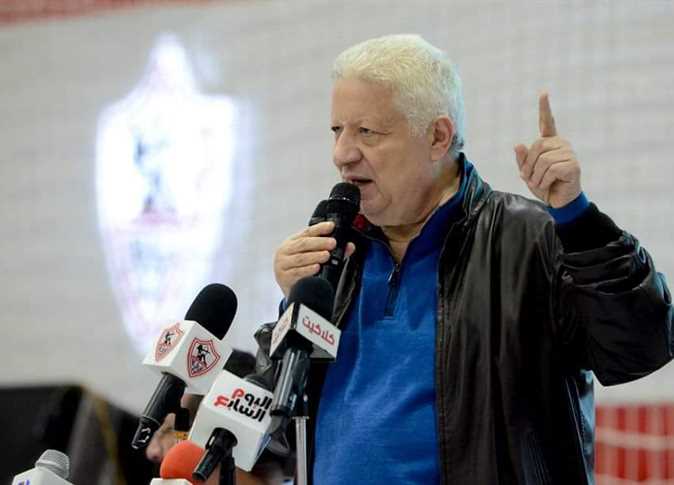 The Egyptian Football Association issued a statement through its official accounts on social media, which included the results of the urgent meeting that was held Sunday at the EFA's headquarters.
In its statement, the EFA announced the halt to any further dealings with Mortada Mansour, president of Zamalek Club.
This is mainly due to his " transgressions" against the association's officials.
The statement said: "dealing has stopped with the president of Zamalek Club and all of his transgressions against the Board of Directors of EFA referred to the Disciplinary Committee," explaining that EFA "reserves its right to escalate, if the violations continued."
The Egyptian Football Association revealed that it had addressed the Supreme Media Council regarding "the abuses by the Zamalek Club channel."
Mansour and Zamalek Club have not yet responded to the EFA statement.
In a related issue the EFA rejected the resignation of the Disciplinary Committee, stressing its adherence to the committee's continued functioning.
The EFA has agreed to settle the dues of thePortuguese Carlos Queiroz, the former coach of the Egyptian national team, and the Englishman Mark Clattenburg, head of the Referees Committee, after accepting his resignation.