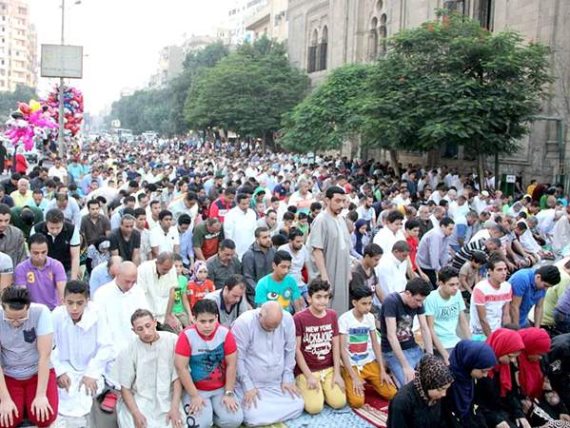 The Religious Endowments Ministry in Egypt adopted regulations for Eid al-Adha prayers in all major mosques and yards across the country.
It ordered directorates in all governorates to quickly prepare the Eid al-Adha prayer yards and major mosques, in coordination with the governors in connection with the preparation of prayer squares.
The ministry said that places will be allocated in all the yards for women and children to pray at. All women's prayer rooms will be opened in the major mosques in which the Eid prayer will be held, while allowing children to be accompanied.
It also ordered mosques be opened at least half an hour before the prayer.
The ministry said the decision comes through coordination with state institutions concerned with managing the pandemic and health crisis in the yards attached to major mosques for the Eid al-Adha prayer, in addition to establishing them in all major and university mosques.
Meanwhile, supervisory bodies in the governorates continued their preparations to receive Eid al-Adha by tightening campaigns on markets and stores selling meat and food products.