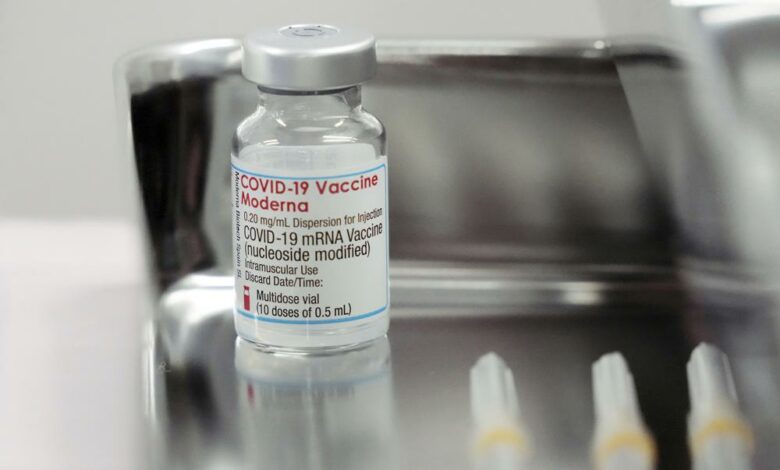 Egypt is seeking to produce three million coronavirus vaccine doses per day, Prime Minister Mostafa Madbouly said during a tour at the Holding Company for Biological Products and Vaccines (VACSERA) factory complex.
During a press release alongside Health Minister Hala Zayed on Monday morning, Madbouly stressed the paramount importance of providing vaccines to the public, under the directive of President Abdel Fattah al-Sisi.
The massive complex, located in 6th of October City, sits on an area of 15 acres, equivalent to 60,000 square meters. It will be ready for work by the end of November, he said.
Madbouly and Zayed's tour was largely a progress inspection, as well as a chance to identify the cooperation and partnerships that were formed to allow for production. The two visited the building assigned to COVID-19 vaccine production.
While Egypt traditionally produced a large number of vaccines, it needed to rely on imports when COVID-19 jabs were first put on the market. Now, however, the country seeks to restore its ability to manufacture such precious commodities.
A large project that aims to produce eight major vaccines is in the process of preparation, Madbouly added.
Madbouly said that by producing three million doses of the vaccine each day, Egypt will become a regional hub for exporting doses to African and other countries.
Egypt's vaccination campaign is well underway and aims to vaccinated the largest possible number of people before the end of the year, Madbouly said, adding that university and government employees are currently a focus area for the campaign.
The Prime Minister said: "What we have seen from global experiences indicates that the vaccine does not prevent infection by 100 percent, but it certainly reduces its severity, and therefore always those who receive the vaccine have simple symptoms of the disease, unlike those who did not receive the vaccine, whose disease may develop into harsher symptoms."
Finally, Madbouly reiterated that in order to combat the fourth wave of the virus, everyone in Egypt must commit to all precautionary measures against COVID-19, especially social distancing and wearing a mask.
Edited translation from Al-Masry Al-Youm