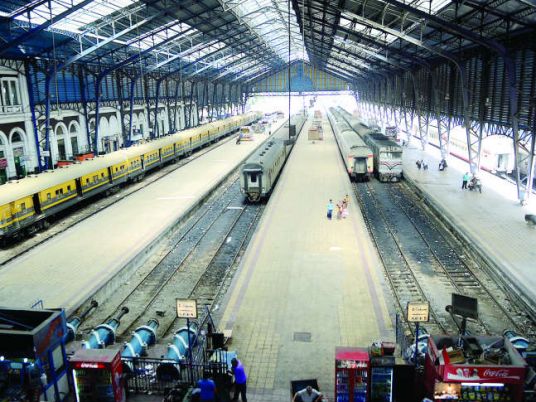 Egypt's Transport Minister Kamel al-Wazir announced Sunday that Egypt's railways will be supported with 250 new locomotives, a huge addition to the traction force of the Egyptian Railway Authority and a positive contribution to the public.
In a statement, Wazir said that a special consultant is being contracted to supply 100 new locomotives with the European Bank for Reconstruction and Development (EBRD) to prepare the conditions booklet in preparation for the bidding and supply of these engines.
With this contract, in addition to 100 new engines contracted with General Electric and 50 others to be supplied through a memorandum of understanding between the Railway Authority and Progress Rail Locomotive, 250 new locomotives will be in place to support the railways.
The announcement came during a meeting between Wazir with the leadership of the Railway Authority to follow up the executive position of the Railway Authority's projects, which will contribute to developing the railway system and improving the services provided to the public.
The Minister also reviewed projects for the development and modernization of signaling systems, increasing safety rates on the railways.
Moreover, Wazir followed up on the latest developments in the supply of six new passenger trains, as the contract is being reviewed with the manufacturer in preparation for signing the contract.
He added that these six new trains, along with supply and manufacture of 1,300 new railway coaches signed between the Egyptian Railway Authority and the Hungarian-Russian alliance, represented by the Transmashholding company, will represent a significant leap forward in the history of the Egyptian railway, especially given the aging of a large number of the current fleet of vehicles.