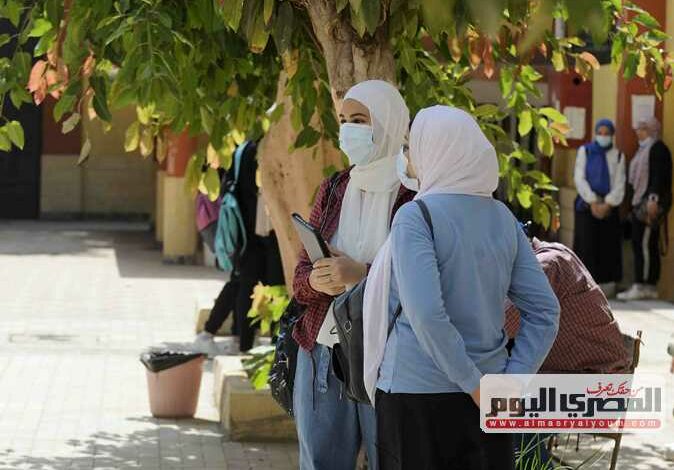 Egypt's Education Ministry announced that plans are underway to vaccinate the largest possible number of secondary school students in preparation for the upcoming school year.
Deputy Education Minister Reda Hegazy assured that vaccinating civilians remains the government's top priority, and said that his ministry is targeting a new academic year with personal attendance in schools, which depends on how many teachers receive the vaccine.
He explained that workers will not be allowed to enter the workplace at the start of the school year until after receiving the vaccine, whether in public, private or international schools.
During a meeting with ministry officials, Hegazy reviewed the updated percentages of the database of workers which showed the amount of those who received the two doses, the recipients of the first dose, those registered to receive doses, and those who did not register.
The Health and Population Ministry released a statement a week earlier stressing that vaccinations will not be provided to minors under the age of 18.
Egypt's vaccination campaign began in January. Egypt is currently vaccinating people over 40 years-old, medical teams, and people with chronic diseases, with plans to vaccinate university students and staff, and school teachers, but registration for the jab is open to all.
Health Ministry says the number of citizens who received the vaccine has now approached six million, and with the coming of local vaccine production the number is to rise even further.
Egypt is currently using Sinopharm, AstraZeneca, and Sputnik V in its vaccination drive, as well as a locally produced version of the Chinese Sinovac vaccine.
Egypt's population is 102 million. The country aims to vaccinate 40 percent of its citizens by the end of 2021, and has so far vaccinated 6.4 million citizens.