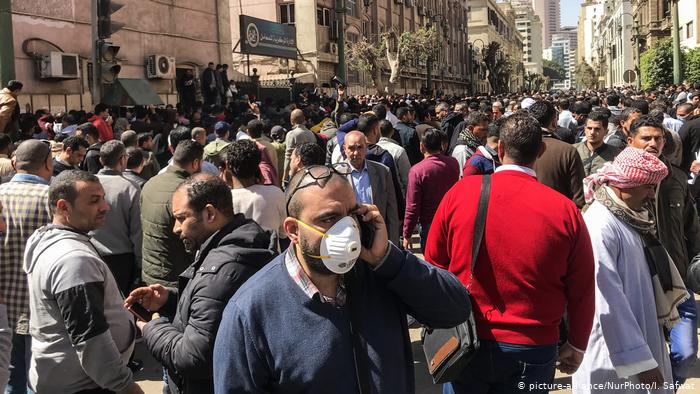 Egypt's Justice Minister Omar Marwan issued a decree on Tuesday to enable judicial officers with law enforcement authorities to issue tickets for violators of any government restrictions limiting the coronavirus outbreak.
A statement from the Justice Ministry said that this decree will come into effect starting Sunday.
The decree stipulates that judicial officers shall collect the immediate fine for any violators caught without a facemask.
The decree also specified that 21 ministries have been authorized to fine violators.
Authorized bodies also include the Central Bank of Egypt (CBE), the Financial Supervision Authority, the Egyptian Food Safety Authority, the Syndicate of Engineers, the Wataniya Company of The National Service Products Organization (NSPO) and the General Authority for Healthcare Accreditation and Regulation.
Egypt has officially entered the second wave of the pandemic, after cases have risen steadily over the past month.
Government officials continue to urge the public to adhere to precautionary measures against the virus, and the Egyptian Cabinet has called on authorities to strictly enforce the country's mask mandate, which applies to all public transportation and indoor public spaces.
A professor of chest diseases at the Qasr al-Aini Faculty of Medicine Maysa Sharaf-Eddin warned Monday that the true number of coronavirus infections in Egypt is likely 20 times the figures announced by the Health and Population Ministry.
Egypt's Health Ministry on Tuesday confirmed 1,333 new coronavirus cases, with the country's total tally now up to 135,233, ministry spokesperson Khaled Megahed announced.