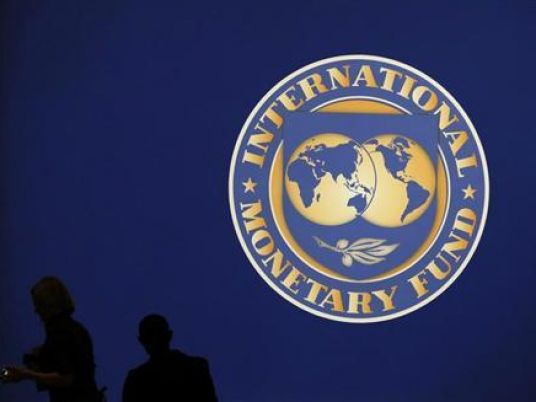 An International Monetary Fund (IMF) team led by Uma Ramakrishnan held a virtual meeting session with Egyptian officials from November 4 until November 15 to discuss economic developments and the first review for Egypt's economic program supported by the IMF's 12-month Stand-by Arrangement (SBA).
The IMF approved in June a 12-month US$5.2 billion SBA loan for Egypt. The new arrangement aims to help Egypt bear the challenges bought on by the coronavirus pandemic through providing IMF resources to meet Egypt's balance of payments needs and finance its budget deficit.
"The IMF staff team and the Egyptian authorities have reached a staff-level agreement on the first review of Egypt's economic program supported by the IMF's $5.2 billion Stand-by Arrangement. This agreement is subject to approval by the IMF's Executive Board, which will take place in the coming weeks. Upon approval, an additional SDR 1.16 billion (about US$1.6 billion) will be made available to Egypt," Ramakrishnan said in a statement on Thursday.
The head of the IMF team to Egypt said that the Egyptian economy has performed better than expected even with the coronavirus outbreak.
"Containment measures, supported by the authorities' effective crisis management, and strong implementation of their policy program helped mitigate the effects of the crisis", she said.
"After recording a growth rate of 3.6 percent in FY2019/20, growth is projected to reach 2.8 percent in FY2020/21, with a modest recovery in all sectors except tourism, as the pandemic continues to disrupt international travel. Pandemic-related risks still exist in light of the second global wave of COVID-19 cases," Ramakrishnan added.
It is thanks to the strong performance and commitment from Egyptian authorities that helped meet program targets for the end of September, she said, as net international reserve accumulation and primary balance exceeded the program's targets.
"Subdued inflation in September (3.7 percent)—primarily reflecting lower food prices—triggered the monetary policy consultation clause. The updated financial information of state-owned enterprises and Economic Authorities was published in September," she added.
Additionally, the customs law to streamline procedures passed ahead of schedule.
"The Central Bank of Egypt's (CBE) monetary policy remains appropriately accommodative. In this regard, we welcome the CBE's recent interest rate cuts to further support economic recovery amid muted inflation. The exchange rate has modestly appreciated in the wake of an increase in capital inflows. Continued exchange rate flexibility will help absorb external shocks. Egypt's banking system remains liquid, profitable, and well capitalized," Ramakrishnan said.