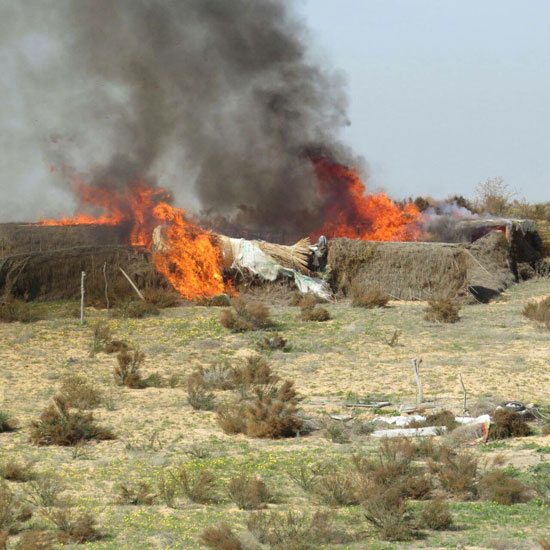 The Second Field Army's law enforcement forces in North Sinai, in cooperation with the Air Force, killed a high-ranking militant and arrested six suspected terrorists Armed Forces' spokesperson Tamer al-Refaei said on Monday.
Authorities discovered and destroyed two four-wheeled vehicles, six motorbikes as well as a storehouse containing motorbike spare parts and 51 explosive devices, he said in a statement.
Refaei added that the army also discovered and destroyed a large number of hideouts used by militants for hiding and storing their communication equipment, ammunition and materials used in manufacturing IEDs.
He concluded his statement by saying that the armed forces are continuing their efforts to pursue all criminal elements by combing terrorist outposts and conducting raids.
Egypt has been battling an insurgency in the troubled Sinai peninsula since a 2011 uprising ended the rule of long-time autocrat Hosni Mubarak, which intensified following the ouster of former President Mohamed Morsi in 2013.