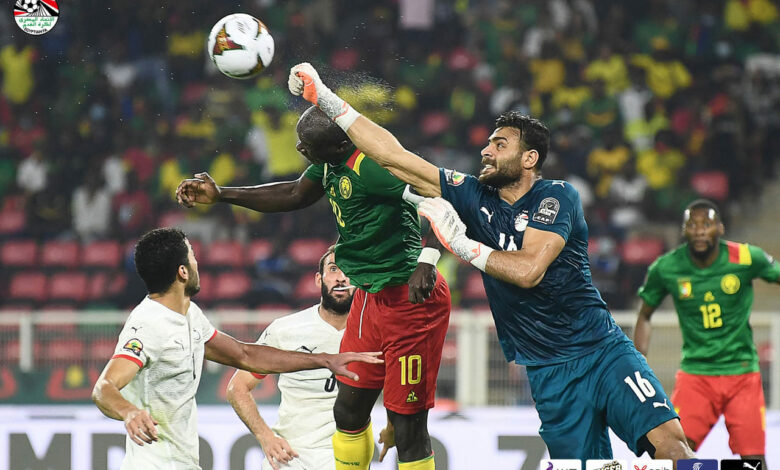 The Egyptian Minister of Youth and Sports, Ashraf Sobhi, announced Saturday that Egypt's national team is capable of winning the eighth African title and overcoming Senegal in Sunday's match in the final of the African Cup of Nations Championship, held in Cameroon.
"We have a wonderful generation and players at the highest level, led by the best player in the world, Mohamed Salah, who has proven that he is the captain of the national team in the truest sense of the word, and everyone has the ambition to return the cup to Egypt," he said.
The Sports Minister assured that he will be with the national team on Sunday to support the players in their national mission.
The fans and all of Egypt are completely satisfied with the team's performance this tournament, he said, and that they only have to go to the final with good spirit, adding that whatever the outcome everyone will be proud of how far the team have come.
The Pharaohs are looking forward to regaining the continental title, absent since 2010, when they won the cup for the last time during the tournament held in Angola.
The Egyptian national team is the most successful team in the Africa Cup of Nations. Egypt won the tournament a record seven times, including the inaugural edition in 1957.
Egypt defeated the host nation, Cameroon, in the semi-final. Egypt won against Morocco in the quarter-finals of the African Cup of Nations and defeated Cote d'Ivoire in the round of 16.
Portuguese coach Carlos Queiroz said that Sunday's match represents a turning point in the history of the current generation, especially after overcoming all the difficult circumstances in the tournament – whether from poor stadiums, injuries to players, pressure matches and poor arbitration performance.
"Glory is in front of the players and the title will be the way to the land of dreams," he said.