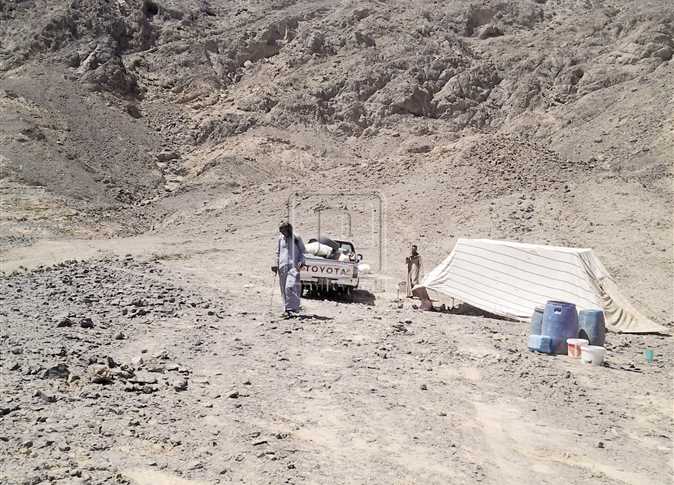 Security authorities in the Red Sea governorate, on Monday, arrested 280 illegal gold miners in areas of Al-Qoseir and Marsa Alam.
Illegal miners exchanged fire with security forces at Marsa Alam–Edfu road during the campaign, resulting in the injury of Major Rami al-Gendi, head of the Marsa Alam investigation department, who was promptly transferred to a Hurghada hospital for treatment.
The number of arrests is the largest in all security campaigns to date, with the joint participation of the armed forces and the police.
The prosecution office in Al-Qoseir began to investigate the suspects, with a special investigative team from Hurghada Public Prosecution summoned to participate, in accordance with the instructions of the Attorney General's office, to quickly scrutinize the accused in order to bring them to trial.
The joint campaign, supported by military aircraft, combed several focus areas in the Red Sea governorate and resulted, within the first day, in the seizure and destruction of about 20 items of equipment used in the illegal excavation work.
Security sources said that there are directives to end the presence of illegal miners in Red Sea areas before the beginning of June, in order to evacuate the five concession areas proposed by the Egyptian Mineral Resources Authority for gold exploration.
In January, the government launched its first international tender for gold mining concessions in over eight years. The new exploration round offers five concession areas in the Eastern Desert and Sinai.
Sources with the mining sector on the Red Sea governorate estimated the amount of gold excavated illegally every year at between 1 and 2.5 tons.
In Egypt's mineral-rich Eastern Desert alone, some exploration companies estimate that potential gold reserves could be as high than 300 tons, although the government declines to give any estimate.
Even though it has a history of gold-mining stretching back to the Pharaohs, Egypt today has a single commercial gold mine, Centamin's Sukari, which produced 551,036 ounces last year.