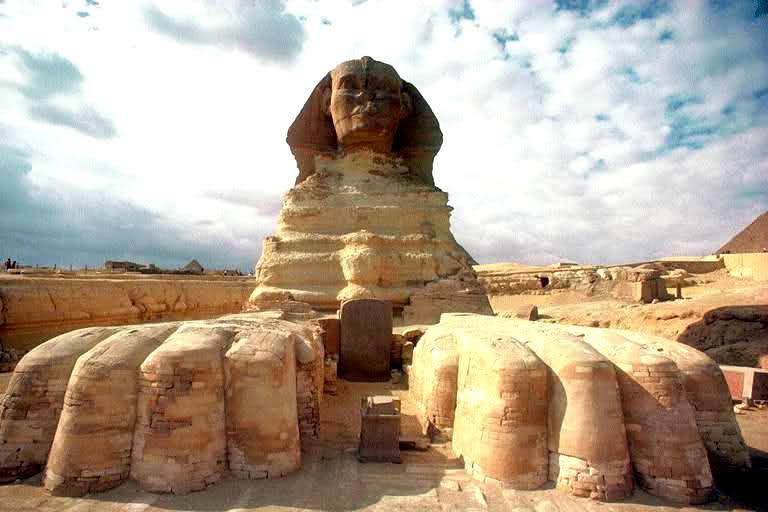 A foreign tourist, a blogger specializing in trips, sparked great controversy after posting pictures of her naked through her accounts on social networking sites.
There were also inappropriate comments from her about what happened with her at the pyramids.
She said that she was prevented from entering the archaeological pyramids area; for "not wearing a bra," noting that the authorities demanded that she delete her photos.
The Tourism and Antiquities Ministry revealed, on Tuesday, that the foreign tourist entered the pyramids area while she was naked on Monday.
It said in a statement that a member of the administrative security in the Giza pyramids area noticed that "a tourist stripped off her clothes and tried to take some pictures of her in front of the Sphinx."
The ministry added that "the tourist was directed to immediately put on her clothes.
This is an obvious violation: the fact that stripping her clothes constitutes to a criminal charge according  Egyptian laws, customs and traditions."
The statement confirmed that "this tourist was subsequently allowed to complete her visit to the archaeological area without any obstacles after that."