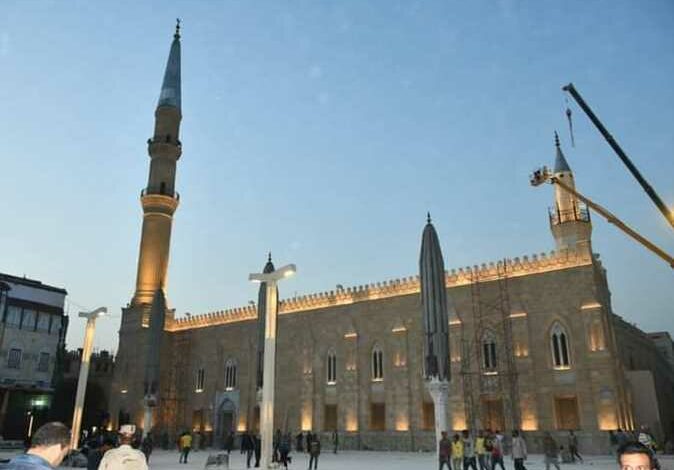 The Egyptian Minister of Religious Endowments, Mohamed Mokhtar Gomaa, announced Friday, that the first Friday prayer in the holy month of Ramadan on April 8 will be held in the Imam al-Hussein Mosque, and that Ishaa and Tarawih prayers will be held there on Saturday, and the rituals will continue to be held throughout the holy month of Ramadan beyond.
Gomaa said that the development work that is taking place at the Imam Hussein Mosque is a cultural shift for the mosque, its square, its surroundings, and the entire region.
The minister confirmed a larger number of mosques being opened, whether through new construction or replacement, renewal and restoration – with 89 mosques opened across Egypt, including 74 new buildings.
The ministry has moved to close al-Hussein Mosque in Cairo during March for restoration and maintenance work.
It also formed an operations room to follow up on preparations for Ramadan by maintaining mosques, renewing their furniture, and conducting hygiene and sterilization campaigns.
The ministry indicated that many programs are in place such as recitations, invocations, scientific programs and Ramadan fatwas, alongside the doubling of charity work and donations and community services through food bonds and others.
These measures take into account all precautionary, social distancing measures and regulations set by the Supreme Committee for the Management of the Pandemic and Health Pandemic Crisis in the cabinet based on scientific medical opinion.